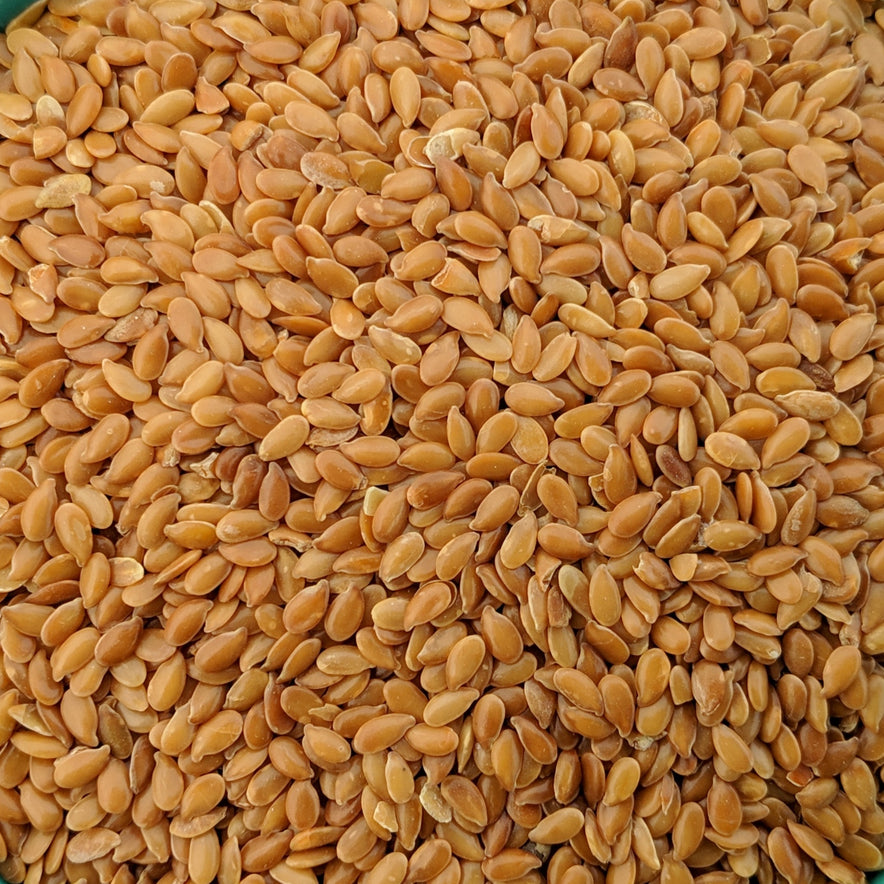 Golden Linseed / Flaxseed I Organic
Linseed is the little seed of the common flax plant, linum usitatissimum, which has been used for thousands of years to produce the fiber from which linen has been created.
This seed is regarded as one of the most effective foods for lowering inflammation and supporting cardiovascular and gastrointestinal health.
Flaxseed includes a high concentration of a gel-forming fiber that can prevent food from being absorbed too fast in the small intestine. This can improve nutritional absorption while also making you feel fuller. It also helps colon detoxification, may aid in weight reduction and can help reduce sugar cravings.
They do contain the type of omega-3 called ALA (alpha-linolenic acid), which helps with heart disease and hypertension, reduces inflammation, promotes healthy cell function, protects arterial function, and reduces heart arrhythmias.
Flaxseed has been demonstrated to be beneficial to menopausal women. Flaxseeds may reduce the chance of developing osteoporosis due to their ability to balance estrogen. It can even help menstruating women keep their cycles regular.
Flaxseeds can make your hair shinier, stronger, and more resistant to damage. Flaxseeds' ALA (alpha-linolenic acid) lipids nourish skin and hair by supplying necessary fatty acids as well as B vitamins. It can also help with acne, rosacea, dermatitis, and eczema problems. The same is true for eye health since flax's lubricating properties can help decrease dry eye condition.
It's high in antioxidants, which aid to minimize free radical damage. As a result, flax contains anti-aging, hormonal-balancing, and cell-regenerating properties.

Use
Whole or ground linseeds do not need to be cooked and can be added to almost any dish, including bread, biscuits, cookies, bars, muesli, porridge, and smoothies. Beware of their high-fiber content and use sparingly, with a lot of water. 
Soaking or grinding flaxseed releases more of its nutritional power. Flax may also be steeped in boiling water for 10 minutes to make a tea.

Linseeds are also an excellent binder and may be used in place of eggs in a variety of recipes. 1 tbsp milled linseed to 2 tbsp water, allow to soak and become 'gloopy' before adding to cakes, cookies, and stuffings to bind components together like an egg.
If you are feeling creative flaxseed can also be made into natural hair or skin serum by soaking it overnight and using its gel-like secretions. Once it has been soaked it can be kept refrigerated for 3-5 days.
Notes
◉ Seeds should be stored in airtight glass containers -in a cool, dark, and dry area- to preserve their flavor.
◉ It's best to grind small batches of the seed yourself on a regular basis. You can store the powder in the fridge in an airtight container for up to a month.