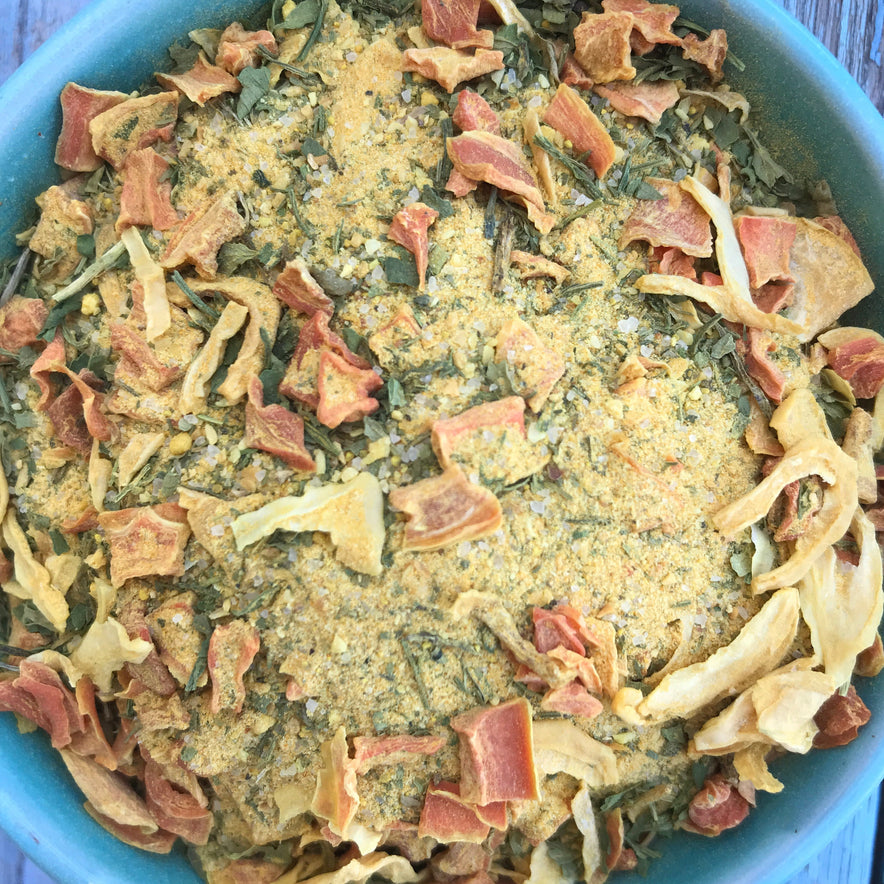 "Grandmas" Spice Mix
Traditional Balkan spice and herb mix. It is ideal for legumes, sauces, stews, and soups. It's similar to the well-known vegetable stock cube. Once you've mastered it, it'll become a culinary staple.
Ingredients
Salt, Garlic, Turmeric, Carrot Flakes, Black Pepper, Onion, Celery, Parsley, Dill, Magnesium Carbonate, Maltodextrin, Citric Acid
Use
Suitable for soups, vegetables, casserole, meats, poultry, rice, potatoes, dips, fish, and sauces.
Notes
◉ Should be stored in airtight glass containers -in a cool, dark, and dry place- to preserve the flavor, texture, and properties.