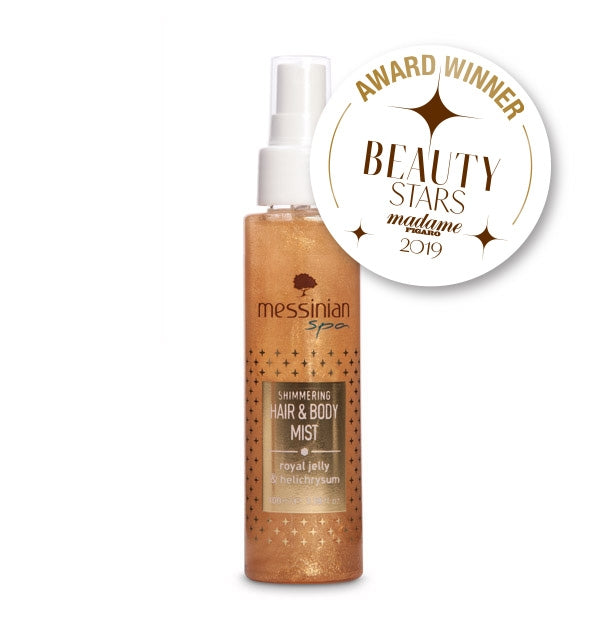 Hair & Body Mist "Royal Jelly & Helichrysum"
Shimmering, sensuous, luxurious. The Messinian Spa Royal Jelly & Helichrysum hair & body mist has a heavenly sweet scent that will uplift your senses, a shimmering factor that will give your skin and hair a sparkling, glittering effect, and also, moisturizing formula with organic olive extract and panthenol (pro-B5).
The product contains naturally derived alcohol.
Use
◉ Ideal for any skin or hair type.
Notes
◉ Parabens free
◉ For a longer-lasting effect, follow with the Messinian Spa Royal jelly & Helichrysum hand & body cream.

By MESSINIAN SPA, a family business originating from Kalamata and located in Athens, producing cosmetic products with natural ingredients.