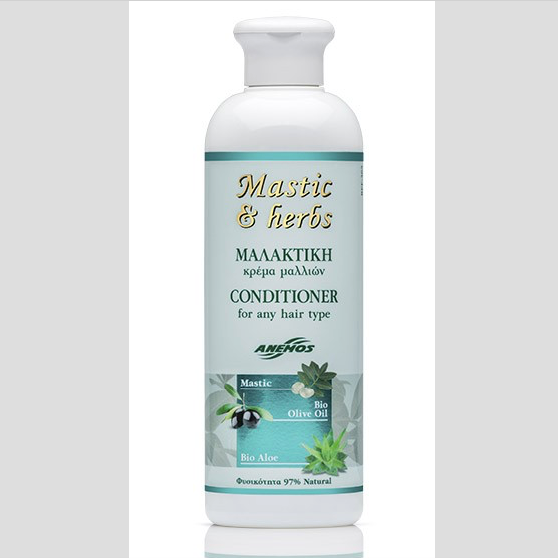 Hair Conditioner "All Hair Types"
Hair Conditioner with natural Mastic, Mastic Oil & Jojoba Oil, Olive Oil, Aloe Vera.
Special composition with mastic oil and active ingredients that strengthens, detangles, moisturizes and gives volume to the hair. For light, strong, silky, and shiny hair!
Use
For better results, after washing with shampoo, apply a small quantity of conditioner to wet hair. Allow a couple of minutes for the active ingredients of our conditioner to take effect. Rinse very well.
Suitable for all hair types.
By ANEMOS, a Greek business located in Chios, producing all-natural, handcrafted, mastic-related products. With a deep tradition and long experience in Mastic growing, they encapsulate the essence of pure Mastic in a variety of exceptionally high-quality products while being efficient enough to offer the highest Value-For-Money rate in their field. That and "Being a pioneer and not an imitator" are the 2 pillars they're based on.
In order to minimize their environmental impact, ANEMOS optimized waste efficiency during production.