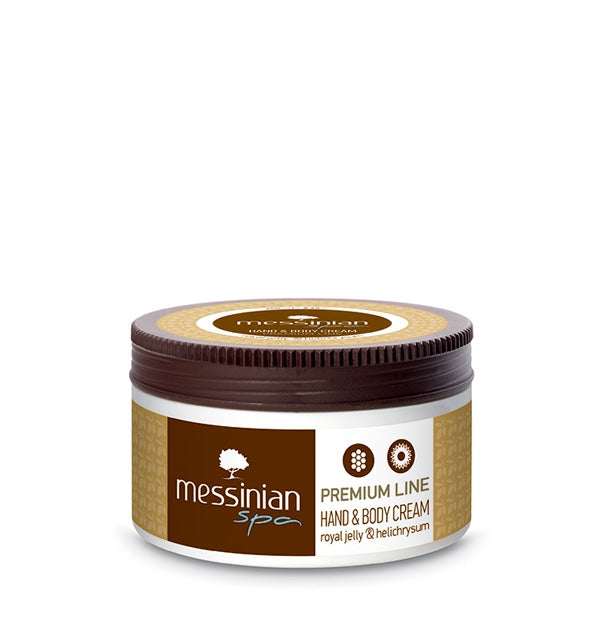 Hand & Body Cream "Royal Jelly & Helichrysum"
The Messinian Spa Royal Jelly & Helichrysum premium line offers special care bringing luxury to your everyday life. The distinguishing characteristic of this line is that all its products are enriched with valuable ingredients from nature offering marvelous, rich perfumes exuding a mysterious charm. This premium line combines the PDO extra virgin olive oil from Kalamata with Greek royal jelly, Cretan helichrysum, and honey from Mani. All the above precious natural ingredients have moisturizing, soothing, emollient, and rejuvenating properties, offering excellent skincare even for the most sensitive skin. This shimmering body cream will leave your skin shiny and silky and uplift your senses with its heavenly perfume.
Use
◉ Ideal for any skin type.
Notes
◉ Parabens free
By MESSINIAN SPA, a family business originating from Kalamata and located in Athens, producing cosmetic products with natural ingredients.