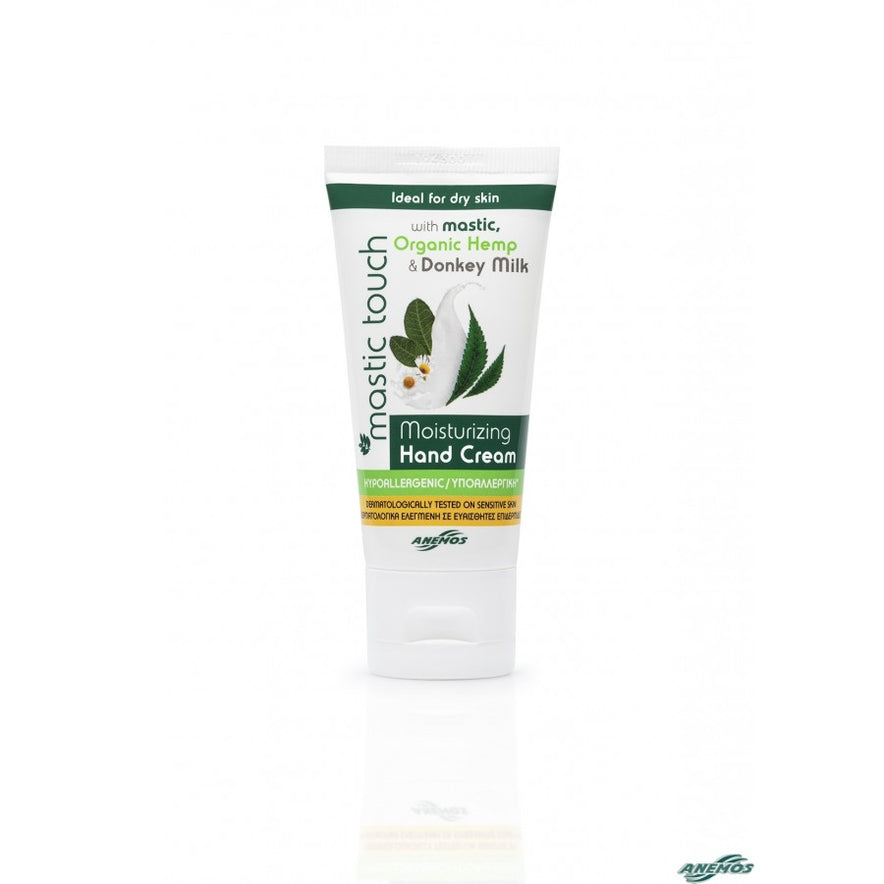 Hand Cream with Mastic, Hemp Oil & Donkey Milk
Moisturizing hand cream for dehydrated skin with Mastic Oil, Hemp Oil & Donkey Milk. Ideal for dry skin.
Hemp oil is an amazing ingredient for skin and hair care that relaxes, soothes, and reduces inflammation. Also beneficial for preventing acne and moisturizing dry skin.
The proteins found in donkey milk can help hydrate the skin, it is rich in vitamins A, B1, B2, B6, D & E, and has the ability to absorb moisture and give it back to the skin, creating a moisturizing shield in the upper layers of the skin.

Use
◉ For best results, apply daily to clean and dry skin. Use your fingertips to apply a small amount of cream. Massage, gently until absorbed. 

Notes
◉ Ideal for everyday use.
◉ Suitable for all skin types.
ANEMOS is a Greek business located in Chios, producing all-natural, handcrafted, mastic-related products. With a deep tradition and long experience in Mastic growing, they encapsulate the essence of pure Mastic in a variety of exceptionally high-quality products while being efficient enough to offer the highest Value-For-Money rate in their field. That and "Being a pioneer and not an imitator" are the 2 pillars they're based on.
In order to minimize their environmental impact, ANEMOS optimized waste efficiency during production.