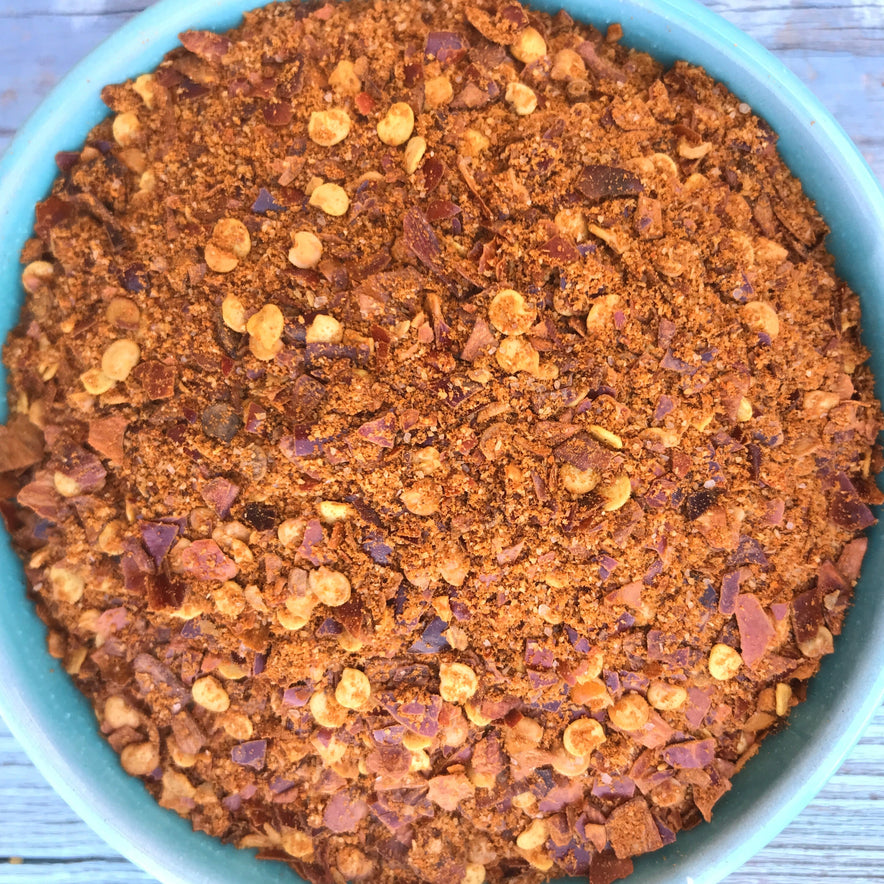 "Harissa" Spice Mix
Harissa is a North African spice mix with a spicy, smoky, peppery taste from the addition of roasted fresh chiles. Originally hailing from Tunisia, it is common in Middle Eastern and North African cooking. It can add a spicy kick to just about anything. You WILL adore this superhero condiment.
Ingredients
Chili Flakes, Coriander, Cumin, Garlic, Paprika, Salt
Use
Commonly served with bread, stews, and couscous. It will take your burgers, meat rubs, chicken wings, and pasta to a whole other level. Can also be used with Hummus, yogurt, roasted vegetables, and salad dressings. You can even try this with your eggs during breakfast.

Notes
◉ Should be stored in airtight glass containers -in a cool, dark, and dry place- to preserve the flavor, texture, and properties.