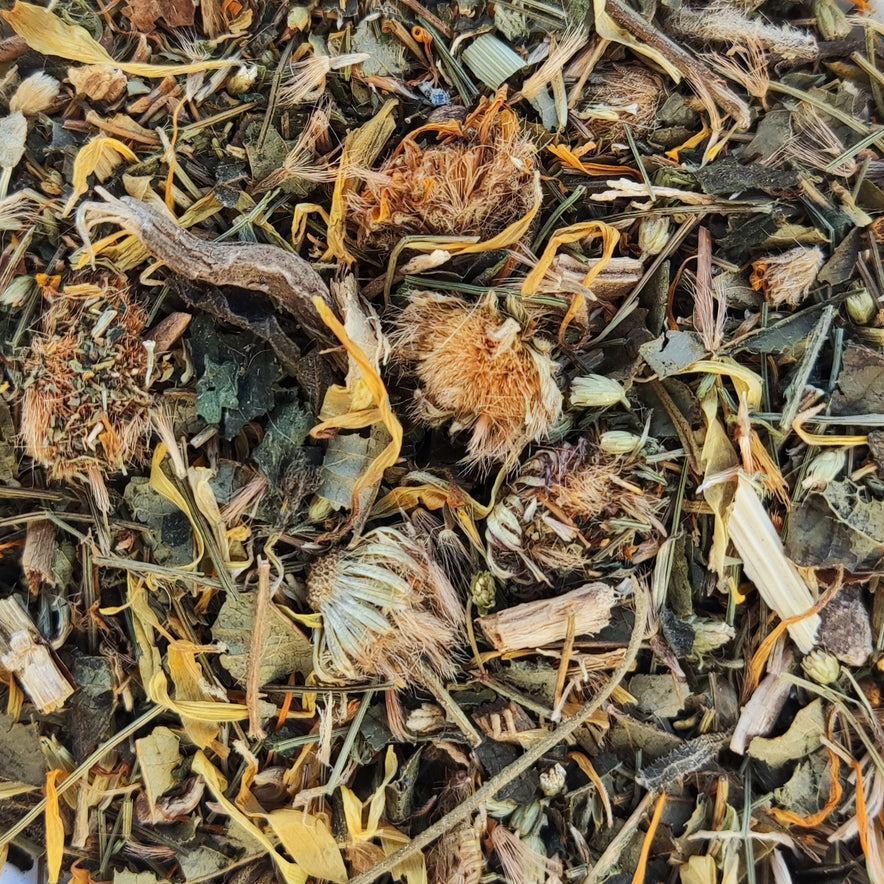 "Hemorrhoids" Herbal Mix
Hemorrhoids result from the swelling of blood vessels in the anus, and they can often be uncomfortable and painful — sometimes even accompanied by bleeding. This herbal remedy includes carefully selected herbs that contain anti-inflammatory properties to relieve hemorrhoids when applied topically with warm compresses infused with the concoction of the herbal mix.
Ingredients
Witch Hazel (Hamamelis), Common Rue (Ruta Graveolens), Arnica, Yarrow (Achillea Millefolium), St John's wort (Hypericum Perforatum), Horsetail (Equisetum Arvense), Calendula (Calendula Officinalis), Nettle (Urtica), Butcher's Broom (Ruscus Aculeatus)
CAUTION
🡆This herbal remedy should only be applied externally! Do not consume internally.
Notes
◉ Should be stored in airtight glass containers -in a cool, dark, and dry place- to preserve the flavor, texture, and properties.
◉ Before adding a new herbal remedy or supplement to your daily routine, you should consult with a medical doctor or holistic health practitioner.