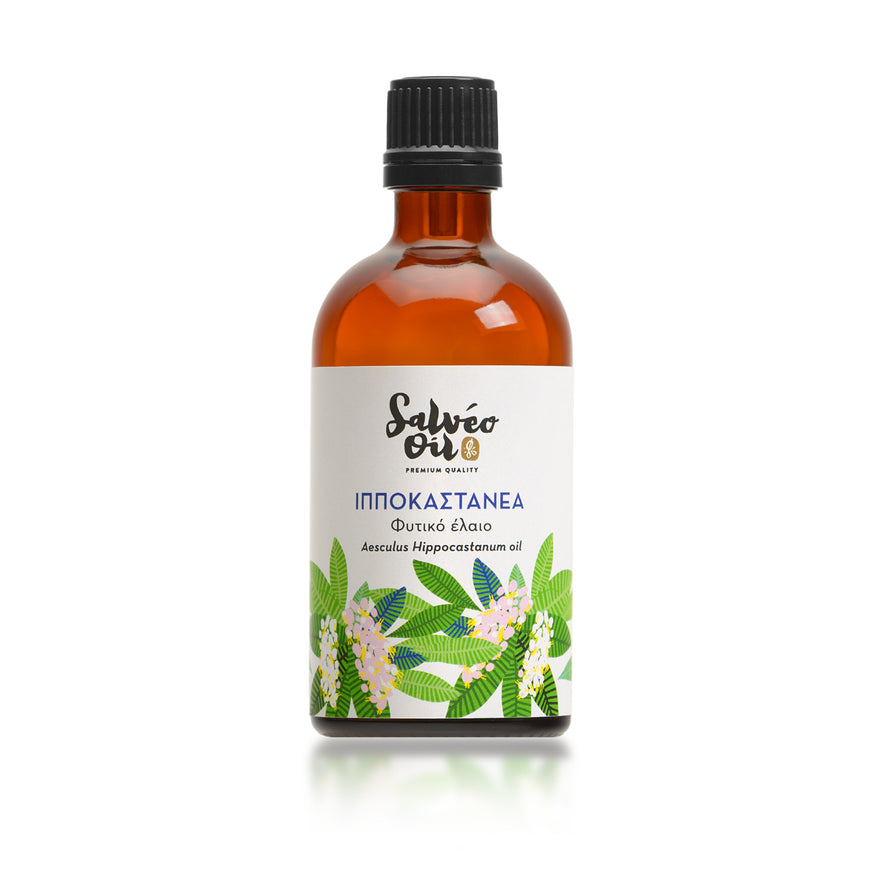 Horse Chestnut Oil (Aesculus Hippocastanum)
Horse chestnut oil, which is extracted from the seeds of the fruit, is traditionally used to treat vein-related issues. It has a soothing effect on the blood vessels of the circulatory system, as it protects and stimulates the capillaries, strengthens and tones the walls of blood vessels, and improves blood flow. It thus relieves symptoms of tingling, pain, itching, fatigue, and a feeling of heaviness or cold associated with poor blood circulation in the legs.
It is also useful in the fight against rheumatism, varicose veins, hardening of the arteries, and hemorrhoids. It could also help cure thrombophlebitis as it softens and gradually dissolves and absorbs clots. It could prove very helpful for people who do a lot of standing in their work as it relieves pain, and reduces swelling.

Notes
◉ The oil should not be used on chapped skin because the saponins contained in its composition can cause irritation.
◉ For external use only.