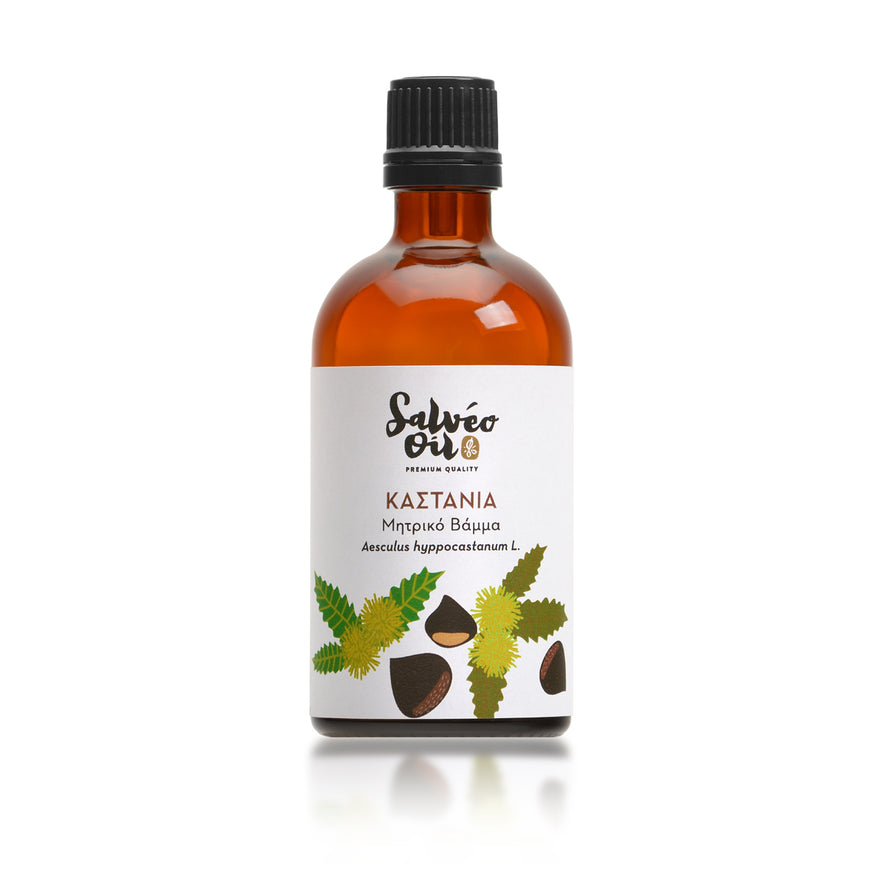 Horse Chestnut Tincture (Aesculus Hippocastanum L.)
Horse chestnut tincture is mainly used to strengthen capillaries, improve blood circulation, soothe pain caused by hemorrhoids, treat varicose veins, and help relieve the symptoms associated with venous insufficiency.

Recommended Use
Shake the bottle well and dilute 6-10 drops in a little water or juice or under the tongue, up to 3 times a day and drink it. The usual dosage is 0.5-1ml (about 10-20 drops per day).
Notes
◉ Tinctures should be stored in airtight glass containers -in a cool, dark, and dry area- to preserve their flavor and properties. During summertime, it is suggested to keep them in the fridge.
◉ Herbs do not work wonders without paying attention to our diet, our lifestyle, and our physical activity.
◉ The information given about herbs and their properties has been drawn from books, botanical books, and research. They are in no way medical advice or prescription.
◉ The product is not a medicine, nor does it replace medication. Consult your doctor or pharmacist.
CAUTION
🡆 Do not use the product if it is not sealed upon receipt.
🡆 It is forbidden to take it during pregnancy and in women who are breastfeeding.