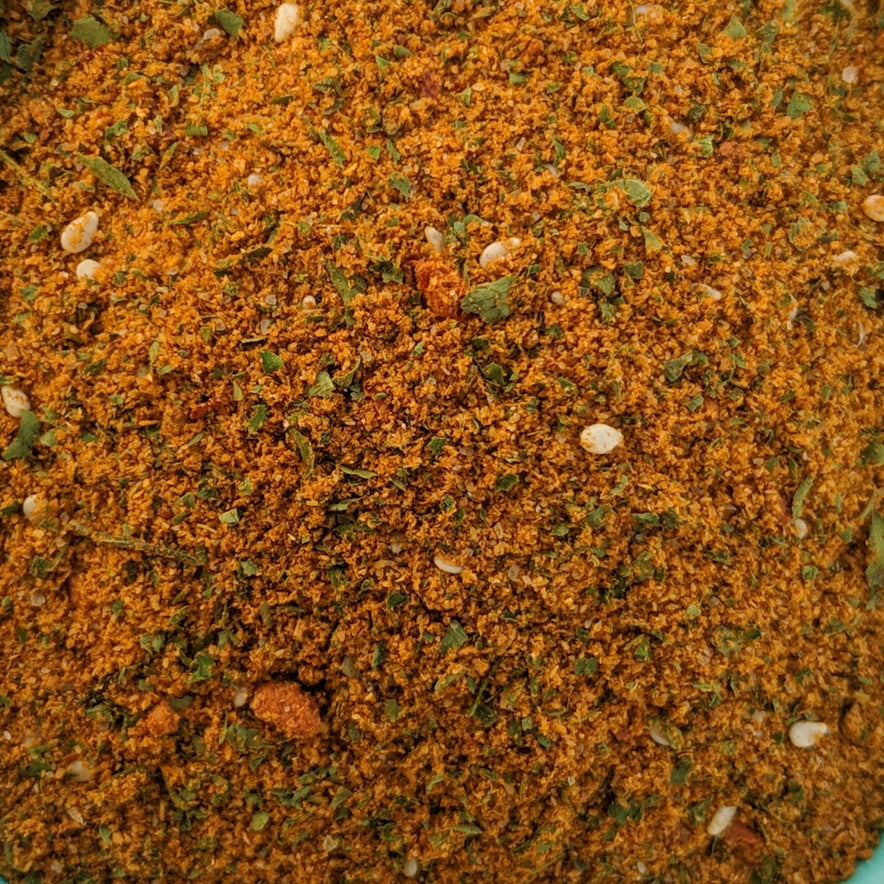 "Hummus" Spice Mix
This is the perfect mix for a Moroccan-style hummus dip! Infuse each bite with a burst of flavor. Take a look at the components and ingredients listed below. This spice mix plays a key part in making your hummus the best you've ever had.
Ingredients
Coriander, Cumin, Salt, Garlic, Paprika, Sesame, Parsley, Lemon Powder, Chili
Use
Classic hummus goes well with oriental dips and starters, for example as a dip for falafel balls, pita and flatbread, vegetable sticks, and for making tahini paste. 
Notes
◉ Should be stored in airtight glass containers -in a cool, dark, and dry place- to preserve the flavor, texture, and properties.