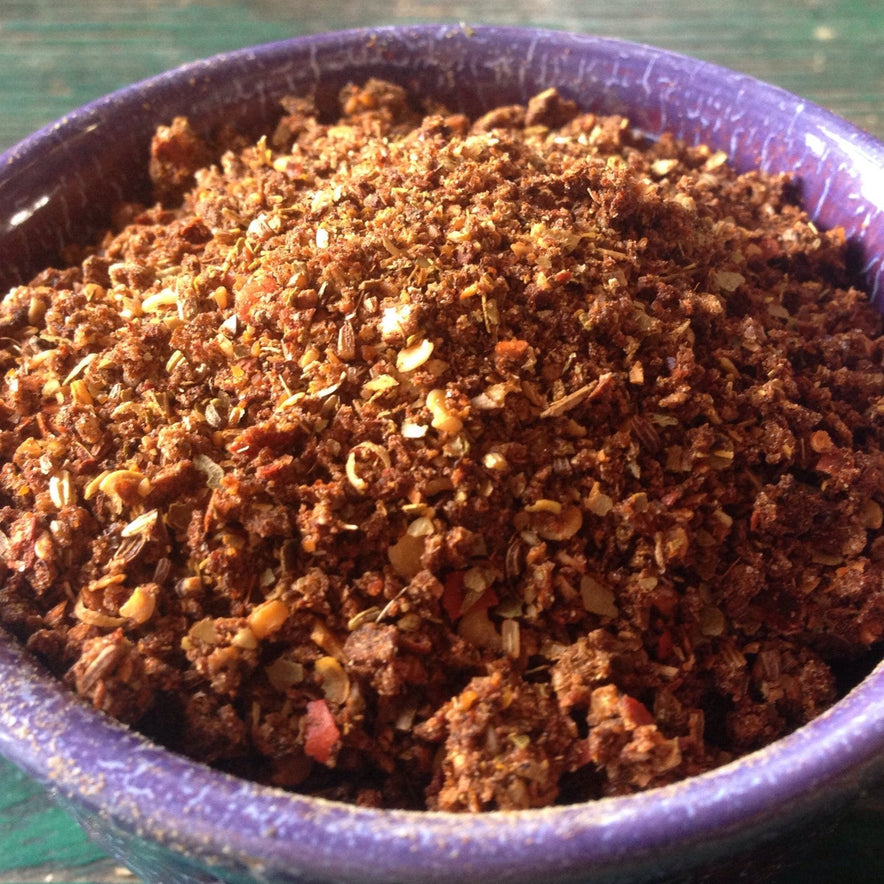 "Kokkinisto" (Red Tomato Stew) Spice Mix
"Kokkinisto" is a gravy-like sauce commonly known as red tomato stew with extra virgin olive oil, a traditional Greek dish whose name means "meat in crimson red sauce".
This mix of exquisite Spices, Herbs, and Paprika produces one-of-a-kind seasoning with incredible flavor and color, that greatly simplifies the process of making this very demanding sauce. Even grandmothers proud of their own "Kokkinisto" recipes would "cheat" by using this carefully prepared mix!
Ingredients
Sweet Pepper Flakes, Salt, Cinnamon, Nutmeg, Laurel, Black Pepper, Fenugreek, Caraway, Tomato, Pul Biber, Clove, Onion, Sumac, Fennel, Maltodextrin, Magnesium Carbonate
Use
Perfect for stews with beef, chicken, lamb, mutton (older lamb), goat, or mixed meats.
Ideal for excellent stews in the oven or on the burner. Suggested for bolognese spaghetti or veggie stews.

Notes
◉ Should be stored in airtight glass containers -in a cool, dark, and dry place- to preserve the flavor, texture, and properties.