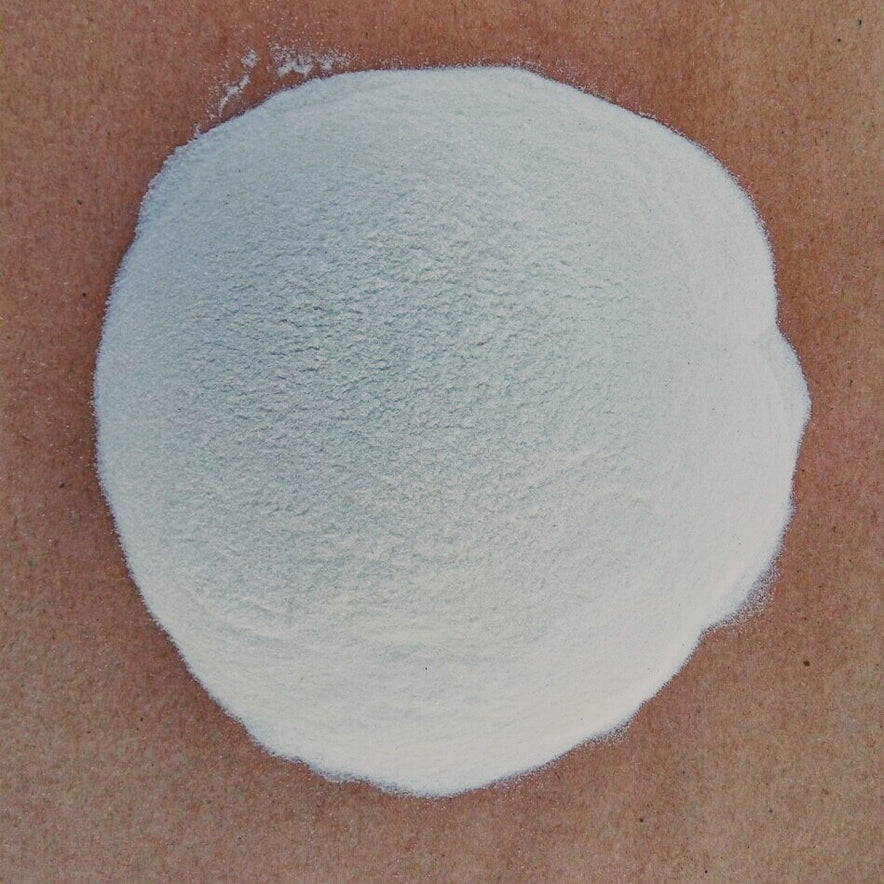 Konjac / Glucomannan Powder | Organic (Amorphophallus Konjac)
The root of the konjac plant (Amorphophallus konjac), also known as konjaku, konnyaku potato, devil's tongue, voodoo lily, snake palm, or elephant yam, is used to make glucomannan.
From Japan and China south to Indonesia, the plant is endemic to warm, subtropical to tropical eastern Asia. It's a water-soluble dietary fiber that can absorb 200 times its weight in liquids and forms a gel when mixed with them.

Glucomannan is an efficient appetite suppressor with hunger-suppressing properties. Konjac powder is prebiotic that can help with constipation and is also beneficial for detoxification and overall health. It may also aid in the regulation of blood sugar levels.

Glucomannan Konjac, when combined with a good diet and lifestyle, can help you lose weight faster. It also decreases cholesterol and improves blood glucose levels. It has been found in tests to increase glucose metabolism, stimulate bowel movement, and support a healthy colon when taken on a regular basis.

Konjac powder is a vegan alternative to gelatin and a component of vegan seafood alternatives.
CAUTION
🡆 NEVER take glucomannan products without water. It's highly possible to choke if you try to swallow it dry. ALWAYS drink lots of water when taking glucomannan.

Use
◉ Pretty much tasteless, glucomannan powder can be added to smoothies and be used to make high-fiber pasta.
◉ For child obesity and adolescents, use 2-3g daily. For adults, 3-4g daily. For people with constipation 3-4g in water (with a second glass of water). 
Notes
◉ Should be stored in airtight glass containers -in a cool, dark, and dry place- to preserve the flavor, texture, and properties.
◉ Before adding a new herbal remedy or supplement to your daily routine, you should consult with a medical doctor or holistic health practitioner.