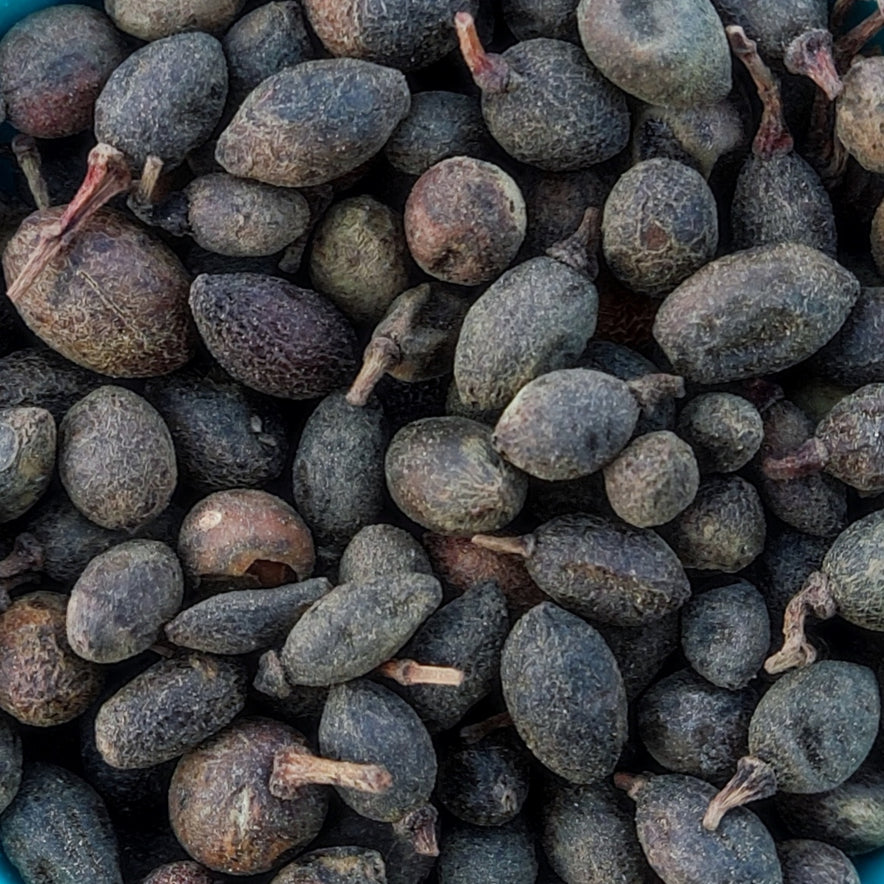 Laurel Berries (Laurus Nobilis)
Bay Laurel berries improve digestion, help to clear the body of pollutants, soothe unsettled and queasy stomachs, and are a wonderful overall health tonic, boosting women's health, lung health, and even joint function.
You may also make laurel oil, which is good for hair development and can be used as a hair mask.
Use the following instructions to create the oil
◉ In a large saucepan, boil the berries in water for 8 hours, adding extra water as required.
◉ As the oil comes to the surface of the water, skim it off with a spoon.
◉ Pour the oil into a fine-mesh sieve or a cheesecloth over a large mixing basin.
◉ Let the laurel oil cool.
◉ Pour the oil into jars or bottles using a funnel and seal them tightly.

Notes
◉ Berries (or the oil) should be stored in airtight glass containers -in a cool, dark, and dry area- to preserve their flavor and properties.