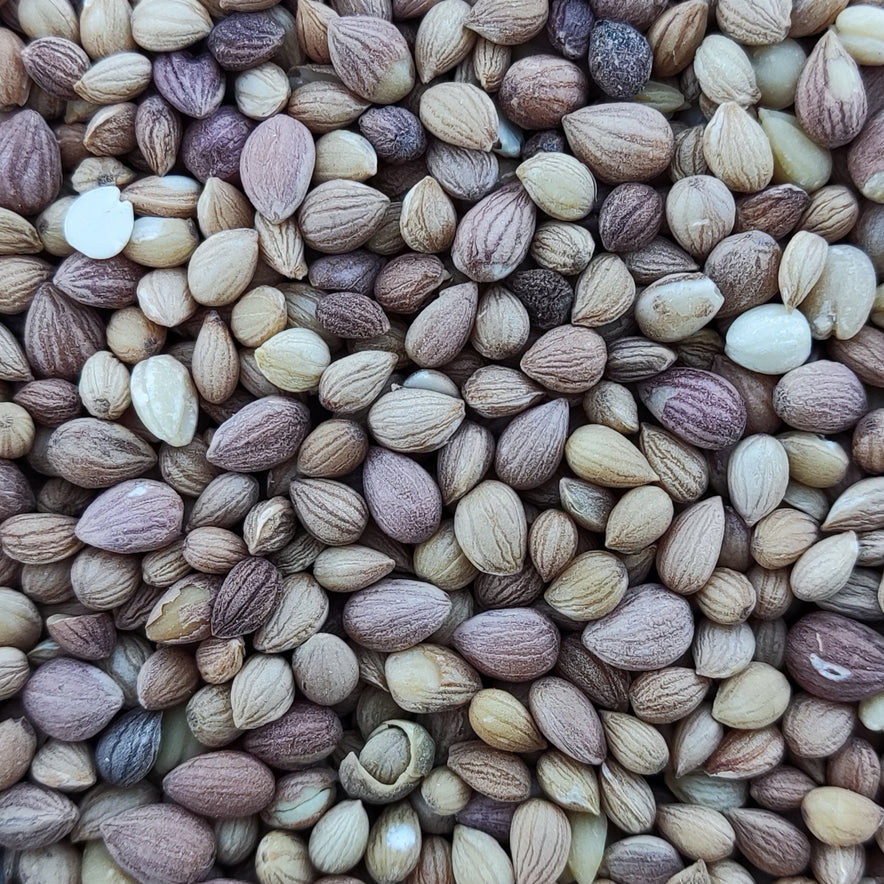 Mahlep Seeds
Mahleb is a dried kernel of the St. Lucie Cherry tree, or Prunus mahaleb, also spelled mahalab, mahleb, mahaleb, mahlep, or mahalep. A popular ingredient in many Mediterranean, Greek, Middle Eastern, and Egyptian baked goods and pastries, mahlab adds a wonderfully unique hint of cherry both bitter and sweet, with an aroma reminiscent of a floral almond paste.
Use
Mahleb is used in a variety of sweetbreads and pastries, as well as in little amounts to sharpen sweet meals and cakes and to make tresse cheese. Mahleb recipes in Greece include unique Holiday meals such as tsoureki, a typical Easter dish. It's delicious in milk or cream-based sweets, as well as rice pudding or a basic pound cake.

Notes
◉ Spices should be stored in airtight glass containers -in a cool, dark, and dry area- to preserve their flavor and properties.