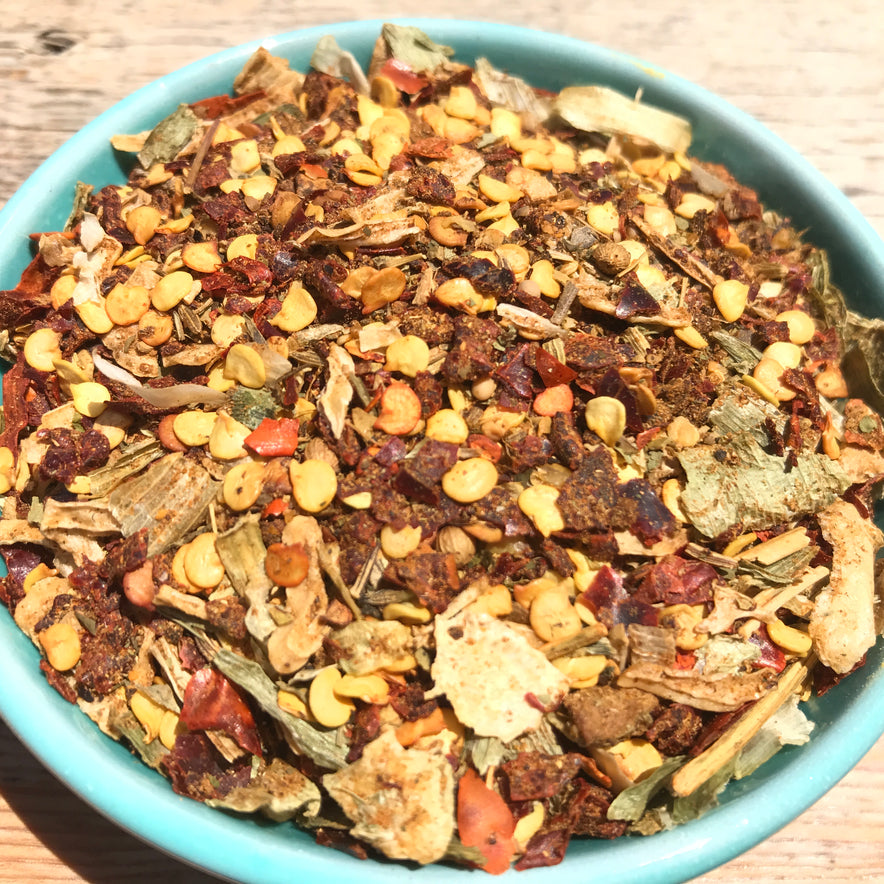 "Meat" Spice mix
The perfect mix for taking your simple grilled or slow-cooked meat to the next level! In addition to the amazing flavors it adds to your dishes, this seasoning also moisturizes the meat, making it juicier!
Ingredients
Sweet Paprika, Salt, Onion, Garlic, Tomato, Juniper, Mustard Seeds, Oregano, Spearmint, Marjoram, Monosodium Glutamate, Leek, Citric Acid, Magnesium Carbonate, Parsley
Use
Add these savory spices to turkey, pork, beef, sausage, meatballs, stews, or your favorite meat. You can also add it to roasted potatoes, bolognese, lentils, roasted chickpeas, etc

Notes
◉ Should be stored in airtight glass containers -in a cool, dark, and dry place- to preserve the flavor, texture, and properties.