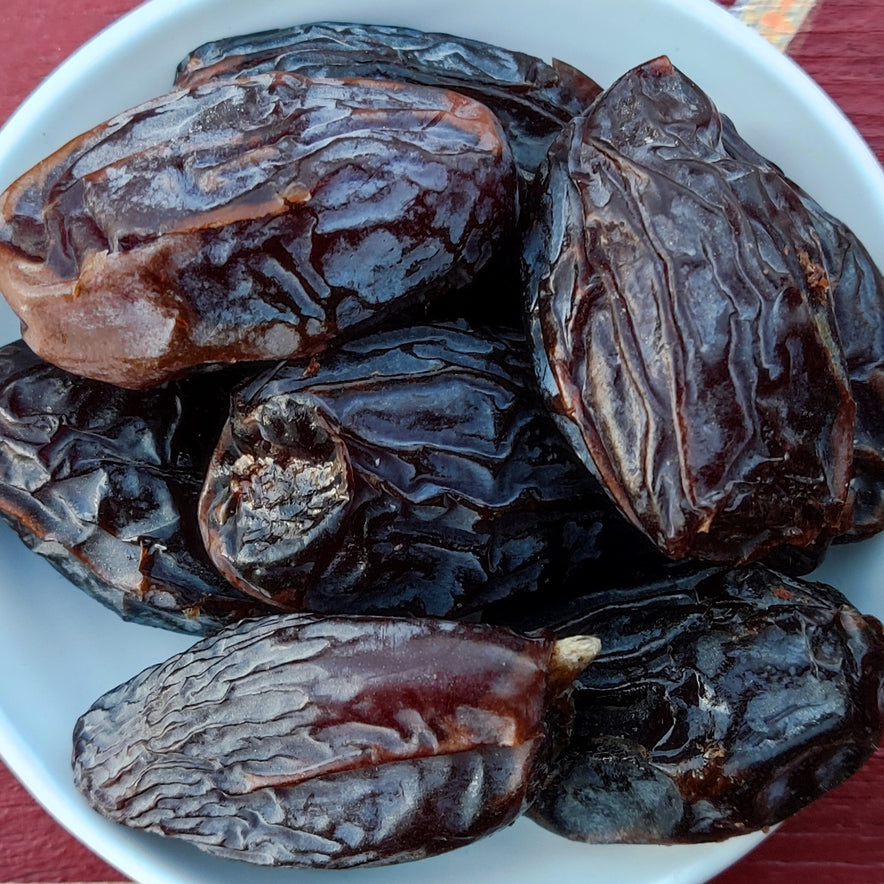 Medjool Dates | Organic
Medjool dates, also known as "the fruit of kings", are a variety of dates enjoyed for their natural sweetness. They're larger, darker, with a chewy texture, and more caramel-like in taste than other common types.
These Bio Medjool dates are a great snack as they are high in fiber content which, in turn, helps you to feel fuller for longer, which can aid in weight management goals. They're still high in calories, however, so too many can be a bad thing.
Medjool dates are a great source of selenium, magnesium, calcium, potassium, copper, and phytonutrients. Studies have shown they can stimulate the immune system, reduce inflammation, prevent DNA damage, and improve hormone regulation.

Use
Their natural sweetness makes them a good substitute for sugar in desserts, raw bars, yogurt, nuts, breakfast cereals, and muesli, or just for snacking.