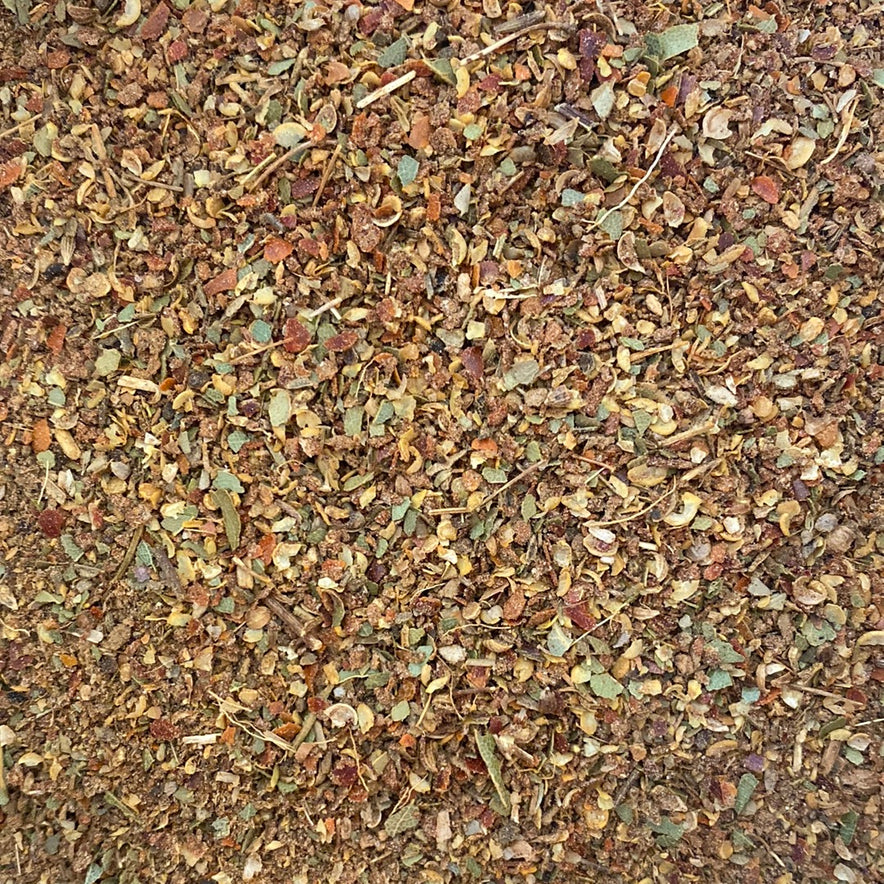 "Moussaka" Spice Mix
Mousaka, is a multilayered traditional dish, with many local and regional variations. The most famous version in Greece consists of eggplant, potatoes, minced meat, and a top layer of béchamel (white) sauce. This Mousaka seasoning is all you need to properly prepare and indulge yourself in this delicious comfort food.
Ingredients
Sweet Pepper Flakes, Maltodextrin, Salt, Black Pepper, Cinnamon, Allspice, Nutmeg, Coriander, Laurel, Oregano, Ginger, Hot Chili Flakes, Cumin, Basil, Caraway, Magnesium Carbonate
Use 
Add the seasoning when cooking the minced meat. Feel free to experiment by adding it to other recipes, such as stew and goulash. 
Notes
◉ Should be stored in airtight glass containers -in a cool, dark, and dry place- to preserve the flavor, texture, and properties.