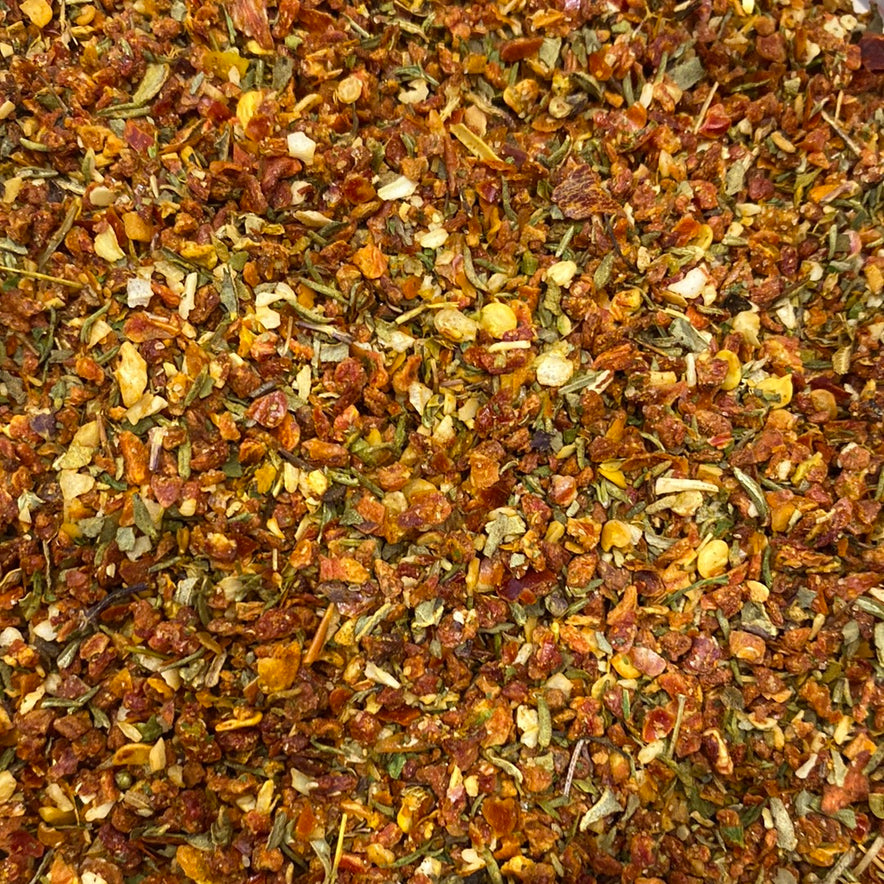 "Mozzarella - Tomato" Spice Mix | Organic
With this Mozzarella Tomato spice blend, you can transform any mozzarella and tomato recipe, as well as any Italian and Greek cuisine. Natural, straightforward, and excellent for seasoning.
Ingredients
Tomato, Onion, Salt, Basil, Garlic, Paprika, Thyme, Oregano, Chili, Pepper, Parsley, Rapeseed Oil
Use
Delicious for tomatoes with mozzarella, tomato salad, sauces for noodles, vegetable casseroles, cream cheese, dips, baking bread, pasta salads, cold dishes, and bruschetta.
BONUS TIP: Try the classic "Caprese Salad," which consists of tomato slices, fresh mozzarella slices, and basil leaves seasoned with this mix and a drizzle of olive oil.
Notes
◉ Should be stored in airtight glass containers -in a cool, dark, and dry place- to preserve the flavor, texture, and properties.