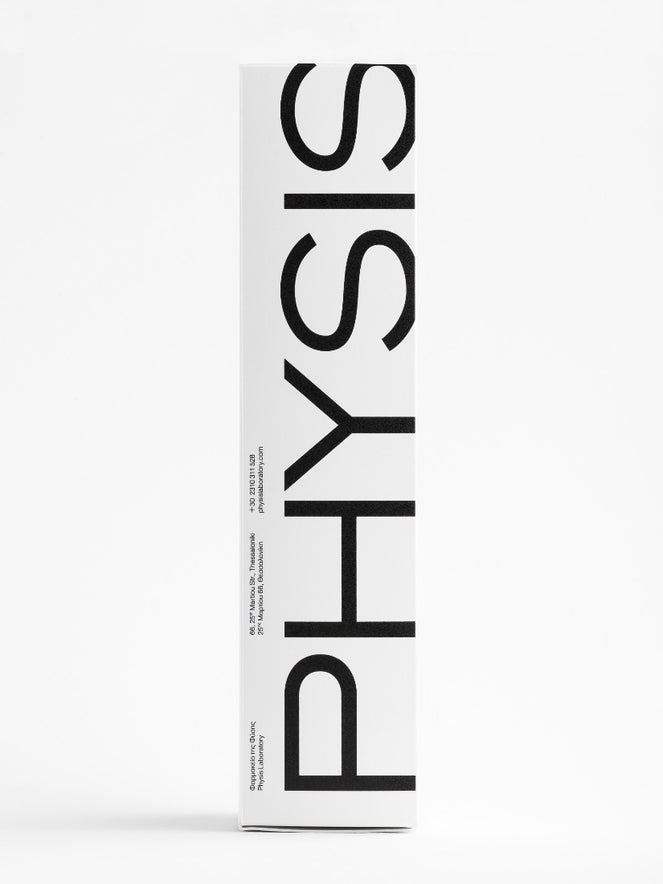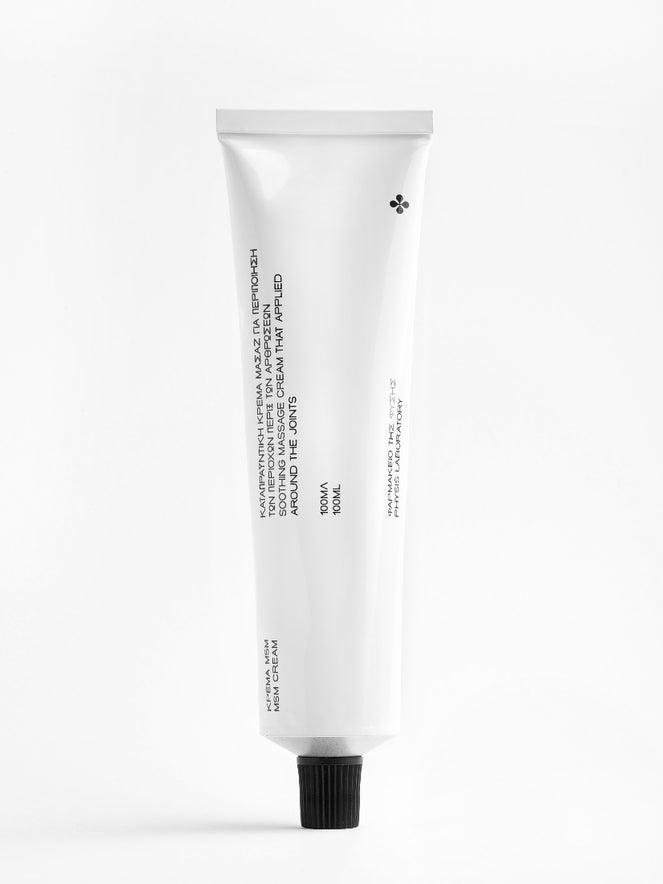 MSM Cream | for joint and muscle pain
MSM cream by Physis Laboratory. 100ml
For normal cartilage and joint function. It reduces pain, inflammation, edema and stiffness of the joints.

Benefits

Contributes to normal collagen formation and cartilage function.
Improves joint function.
Reduces pain, inflammation and edema.
Reduces stiffness and improves mobility.
The MSM cream helps with joint pains 
and has MSM as its main ingredient, which is an organic form of sulfur and a powerful antioxidant.
-The primary mechanism of action of MSM is the donation of sulfur, which is one of the main components of connective tissue. It has been observed that inflamed cartilage has one-third of the concentration level of healthy cartilage. Additionally, MSM blocks the inflammatory process and boosts cortisone action. MSM works with elastin fibers, a protein found on the skin tissue, to promote skin elasticity.
-Harpagophytum (Devil's Claw) contains harpagoside and B-sitosterol, substances that help reduce pain caused by arthritis as well as improve mobility and flexibility of the joints. -Ginger acts as a cyclooxygenase (COX) and lipoxygenase (LOX) inhibitor, in order to inhibit leukotriene synthesis and consequently reduce edema.
-Arnica contains sesquiterpene lactones, which are known to reduce swelling and relieve pain.
-Equisetum has a high concentration of sulfur, calcium and many other minerals and protects the joints by promoting collagen production.
-Nettle leaf extract has anti-inflammatory action and contains a variety of active compounds such as cyclooxygenase (COX) and lipoxygenase (LOX) inhibitors as well as compounds that affect cytokine secretion.
-Chondroitin, along with glucosamine, contains sulfur, which, in combination with collagen, produces a fibrous protein that gives the cartilage its structure and flexibility.
-Hyaluronic acid is a hydrophilic compound with the ability to absorb many water molecules, thus maintaining natural joint lubrication.
-Peanut oil reduces inflammation in the suffering area and acts protectively for the skin, keeping it healthy and moisturized
Usage 
Gently massage a sufficient amount onto the problematic area until fully absorbed. You can use the cream 2-3 times a day for as long as you feel it is necessary.

Ingredients
aqua, dimethyl sulfone, glycerin, cetyl esters, sodium chondroitin sulfate, isopropyl isostearate, ethylhexyl stearate, dicaprylyl carbonate, arachidyl alcohol, triheptanoin, glyceryl stearate, cyclopentasiloxane, glucosamine hydrochloride, squalane, behenyl alcohol, sodium levulinate, cyclohexasiloxane, PEG–100 stearate, glyceryl stearate citrate, arachidyl glucoside, sodium anisate, tocopheryl acetate, dimethicone, sodium polyacrylate, Harpagophytum procumbens root extract, Zingiber officinale root extract, Arnica montana flower extract, Equisetum arvense leaf extract, Urtica dioica plant extract, xanthan gum, hydrogenated polydecene, citric acid, sodium gluconate, sodium sulfite, trideceth–6, potassium sorbate, sodium benzoate, sodium hyaluronate, glucose, parfum, limonene, citral, linalool, Evernia furfuracea extract

Formulated WITHOUT: preservatives, chemical additives, artificial pigments, fragrance, genetically modified organisms (GMO), mineral oil
- 100% natural and suitable for vegetarians and vegans.
-It does not contain preservatives or other chemical additives and is not tested on animals.


For external use only.
Not approved for children.
In case of irritation discontinue use.
Do not use on irritated skin with open wounds.
Do not use during pregnancy or while breastfeeding.
Store in a cool place away from direct sunlight.
Do not use after the expiration date printed on the packaging.