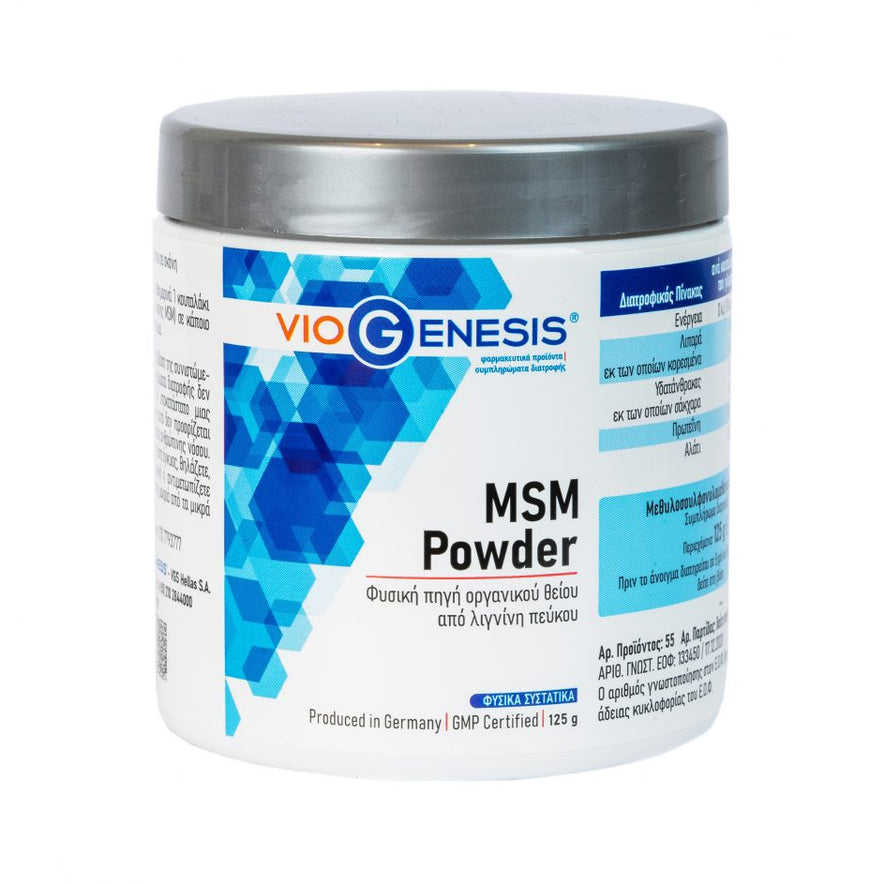 MSM (Methylsulfonylmethan) Powder Viogenesis
Natural source of organic sulfur from pine lignin
MSM Powder is a dietary supplement of organic sulfur, from pine lignin, of pharmaceutical-grade purity powder.
Organic sulfur has strong anti-inflammatory and analgesic properties.
MSM Powder strengthens connective tissue & helps relieve musculoskeletal inflammation.
A proper maintenance of joint and cartilage health.
Recommended dosage: 
Consume a teaspoon of MSM powder (equivalent to approx. 2 g) dissolved in liquid or sprinkled over food every day.