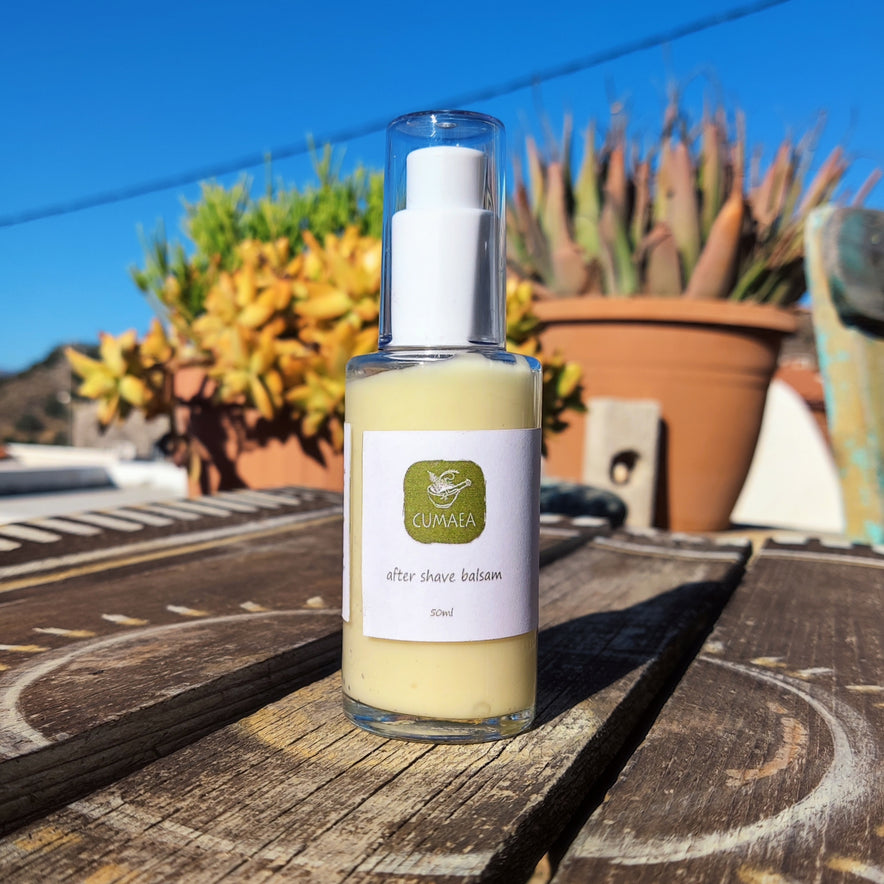 Natural Aftershave Balsam
After-shave cream in emulsion form. Suitable for fighting flare-ups, minor wounds, and skin irritations. Contains vitamins and elastin that soften and nourish the skin.
Ingredients
Aloe, Almond, Echilla, Rosemary, Thyme, Thyme, Calendula, Lavender, Lavender, Mastic, Wheat, Grape, Rose, Chamomile

Use
◉ For moisturizing and nourishment.
◉ For irritations, redness, and inflammations.
◉ For cuts, wounds, and wrinkles.
Notes
◉ Men's care for the face.
◉ Should be stored in airtight containers -in a cool, dark, and dry area- to preserve its properties.

By CUMAEA, located in the village of Koili, near Kymi in Evia. It manufactures natural, traditional soaps from pure olive oil, enriched with a variety of medicinal herbs that grow in the area. It also produces wax salves, herbal extracts, liquid hand soaps, and shaving soaps.