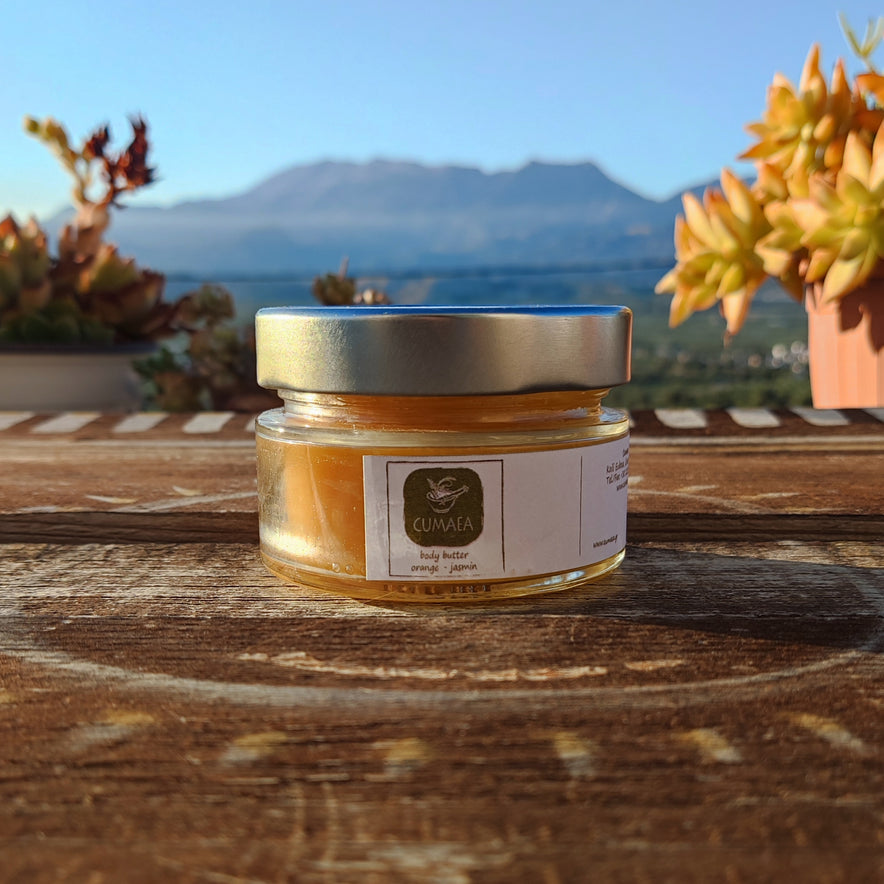 Natural Body Butter with Orange & Jasmine
It has therapeutic action against dry skin and sunburn. It deeply moisturizes, acts as healing, and contributes to cell renewal. It helps in the treatment of burns and is anti-aging. It tones and brightens the skin. It perfumes the skin discreetly and lastingly. With orange and jasmine fragrance.
Ingredients
Aloe, Almond, Jasmine, Coconut, Orange

Use
◉ As a regenerative antioxidant.
◉ For hydration.
◉ For cellulite and stretch marks.
◉ Gives elasticity and shine.
Notes
◉ Ideal for body care.
◉ Should be stored in airtight containers -in a cool, dark, and dry area- to preserve its properties.

By CUMAEA, located in the village of Koili, near Kymi in Evia. It manufactures natural, traditional soaps from pure olive oil, enriched with a variety of medicinal herbs that grow in the area. It also produces wax salves, herbal extracts, liquid hand soaps, and shaving soaps.