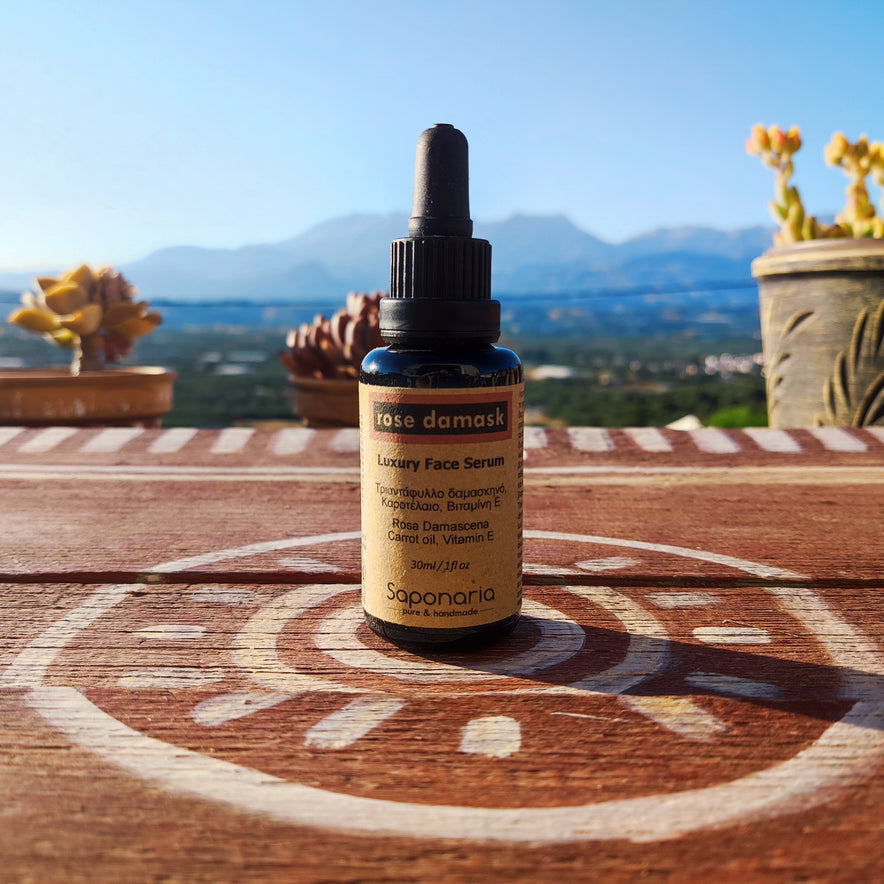 Natural Face Serum "Rose Damask"
By SAPONARIA, a Cretan business located in Heraklion, producing all-natural and handcrafted skin-care products, cold processed so that the ingredients can retain their unique properties. They are colored with herbs and spices, flavored only with pure essential oils, containing no preservatives. In addition to the valuable extra virgin olive oil from Crete, excellent ingredients such as cocoa butter, almond oil, and shea butter are used in the production process.

In order to minimize their environmental impact, SAPONARIA integrates recycled paper and cotton packaging into their products, which are biodegradable, recyclable, and reusable (the pouch).