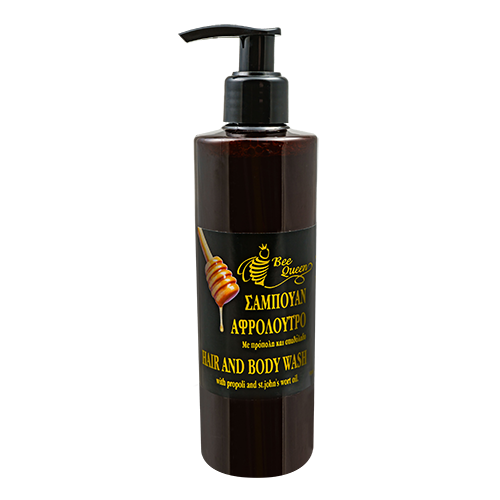 Natural Hair & Body Wash with Propolis
Propolis shampoo and shower gel for body and hair, with propolis and St. John's wort oil.
By BEE QUEEN, the culmination of many years of hard work, based in Angelochori, Thessaloniki. Based on beekeeping products such as pollen, propolis, royal jelly, and wax, excellent cosmetic and therapeutic products are manufactured, with the guidance of monk beekeepers sharing traditional recipes.