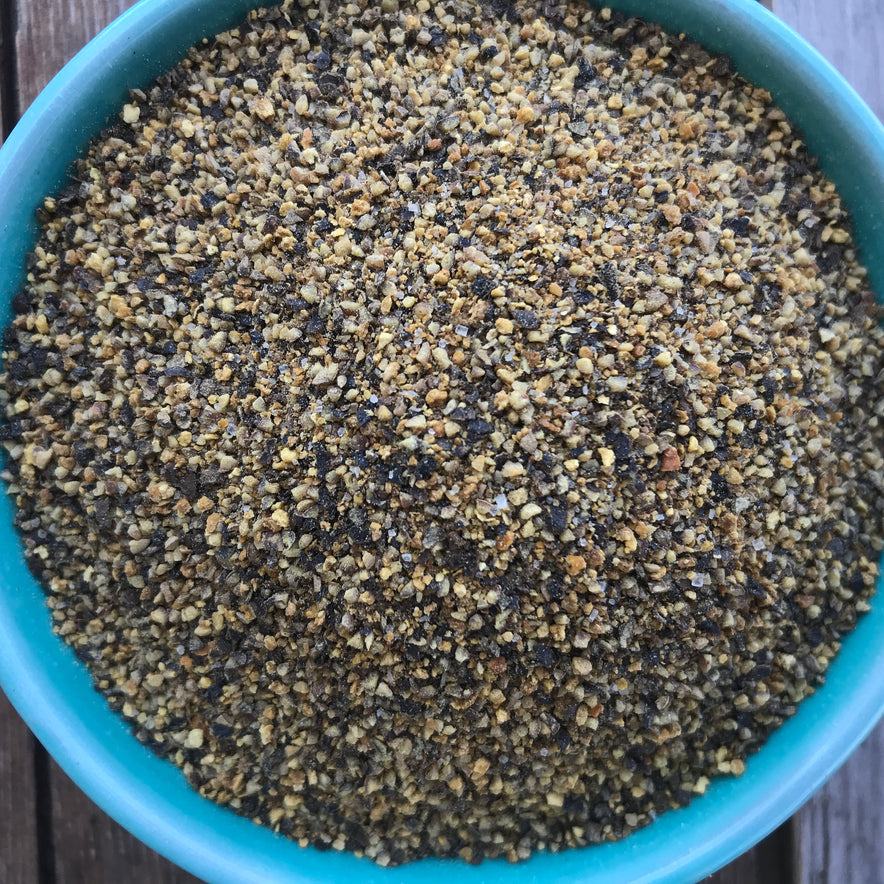 "Orange Pepper" Spice Mix
Orange Pepper is a twist on the classic lemon pepper blend, creating a unique sweet, peppery,  and savory all-purpose blend that adds excellent tangy citrus notes to any dish.
Ingredients
Black Pepper, Orange-Peel, Salt, Sugar, Orange Oil

Use
Steaks, chicken, shellfish, and fish all benefit from this seasoning. Simply sprinkle on and enjoy while grilling, baking, or pan-frying. Also good on potatoes, spaghetti, and vegetables. For a citrus vinaigrette, combine it with vinegar and oil.
Notes
◉ Should be stored in airtight glass containers -in a cool, dark, and dry place- to preserve the flavor, texture, and properties.