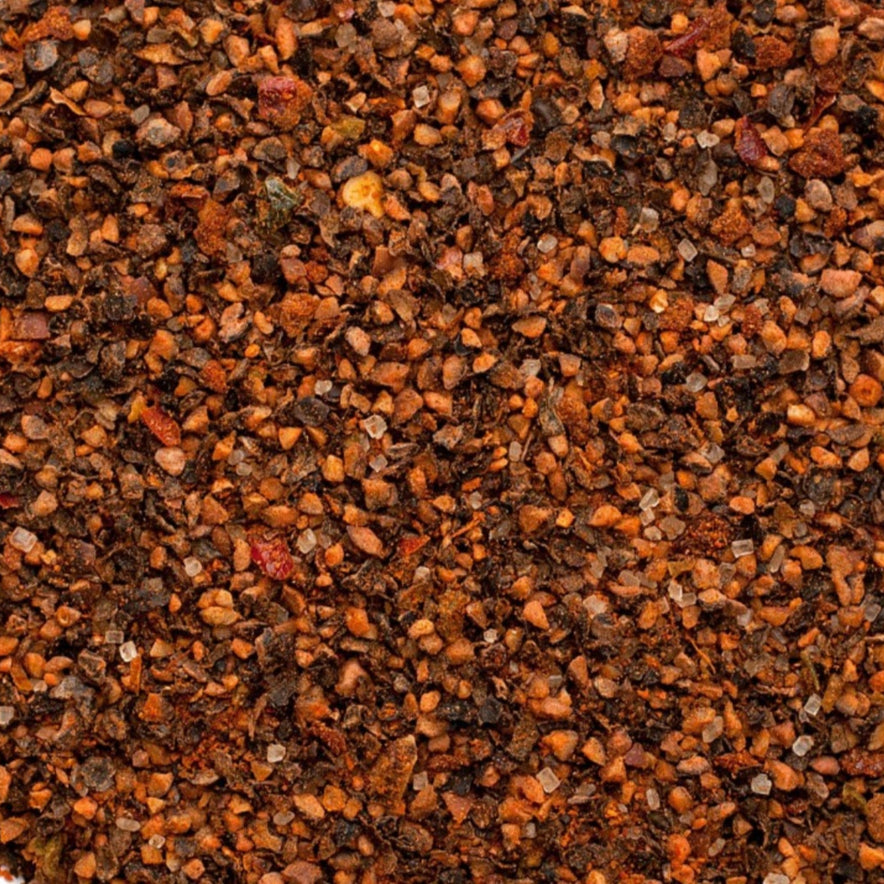 Parisian Pepper
Pungent, spicy, woody, and bold, pepper's taste complements almost any savory dish or a dish in need of some heat! If salt helps bring out tastes, this pepper intensifies them.
Ingredients
Pepper, Sugar, Paprika, Rapeseed oil
Use
Pairs well with red meats, pork, and chicken, seafood, sauces, pasta salads, veggies, and stir-fries.
BONUS TIP: This rub shines on steak, but for the most optimum outcome, let it sit on the meat for 6 to 8 hours. The meat should be prepared the night before and refrigerated overnight.

Notes
◉ Spices should be stored in airtight glass containers -in a cool, dark, and dry area- to preserve their flavor.