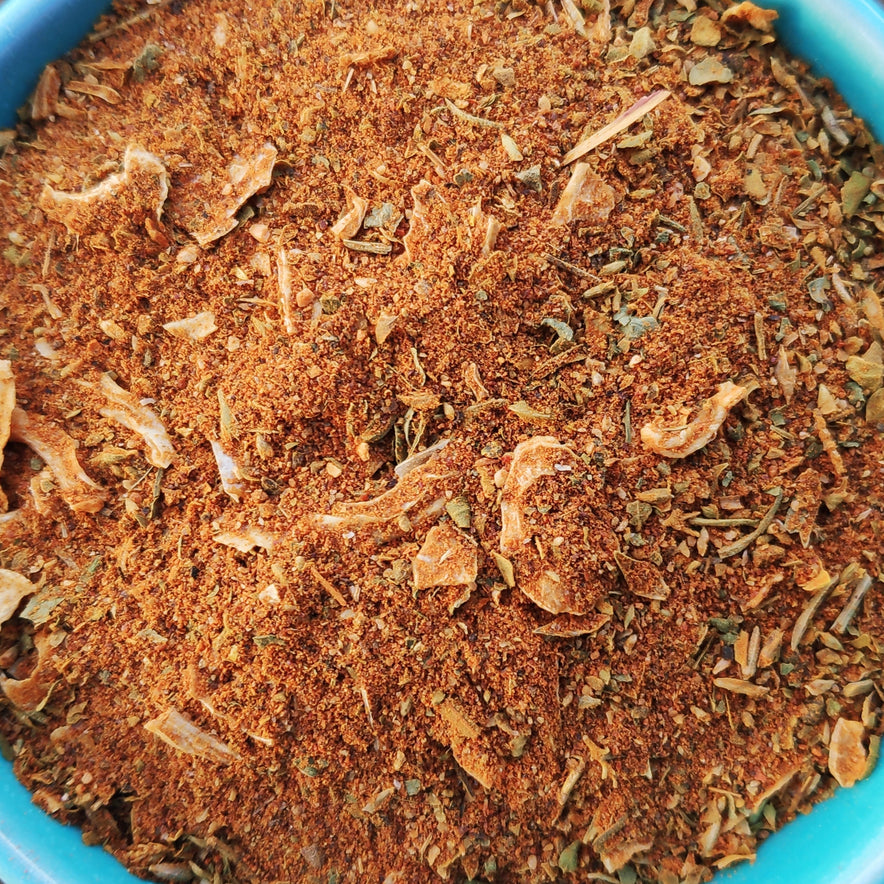 "Pasta Bolognese" Spice Mix
The most famous Italian pasta sauce, with a meaty, thick, rich, well-rounded, and savory flavor that is both satisfying and comforting, originating from Bologna. Take your homemade dishes to new levels of deliciousness.
Ingredients
Garlic, Onion, Paprika, Thyme, Oregano, Cinnamon, Pepper, Laurel, Green Sweet Pepper, Celery, Coriander, Chili, Turmeric
Use
Sprinkle over potatoes, Lasagna, or Spaghetti Pie as your Bolognese sauce simmers on the stove! Ideal for any Italian-inspired dish.
Notes
◉ Should be stored in airtight glass containers -in a cool, dark, and dry place- to preserve the flavor, texture, and properties.