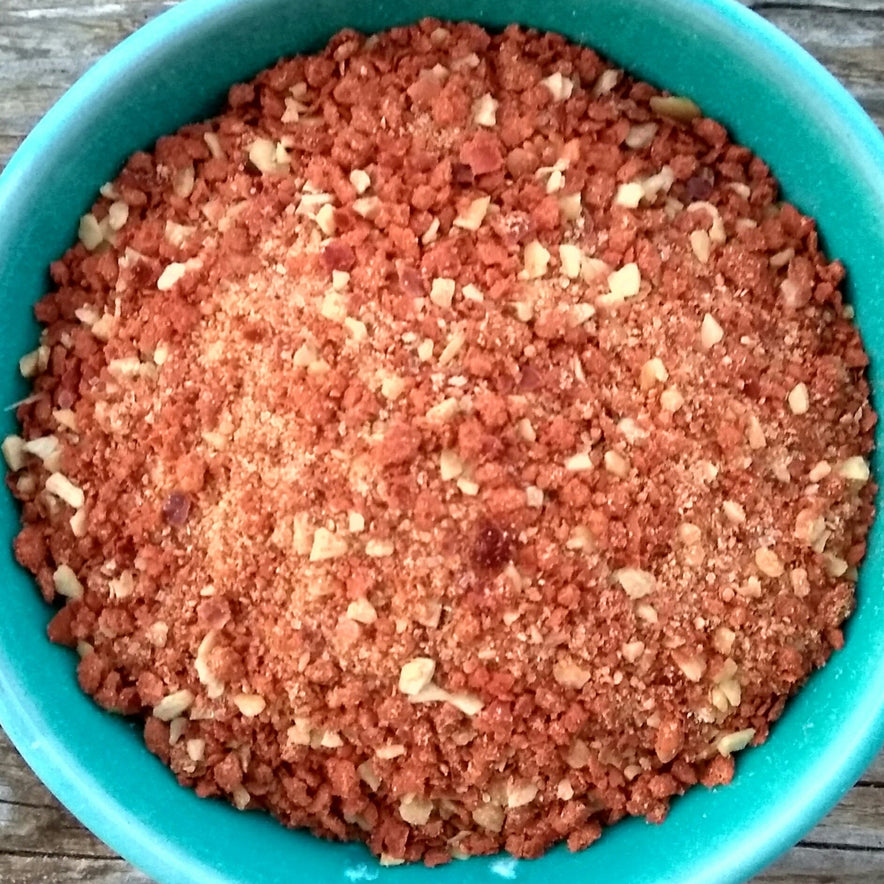 "Pimento Rojo" Spice Mix
A spicy mixture that is suitable for many types of seafood. Ideal for lovers of subtle spiciness and delicate taste, it gives life and character to your meals. Gives every meal a Spanish touch!
Ingredients
Allspice, Ginger, Pepper, Cumin, Chili, Cloves, Cardamom, Fenugreek, Nutmeg, Coriander, Salt

Use
Excellent for marinating meats, fish, seafood from octopus to shellfish and especially shrimp, vegetables, legumes, cheeses, wrinkled potatoes, stir-fries, and stews. Season before cooking or add while sauteing to create a delicious sauce.
Notes
◉ Should be stored in airtight glass containers -in a cool, dark, and dry place- to preserve the flavor, texture, and properties.