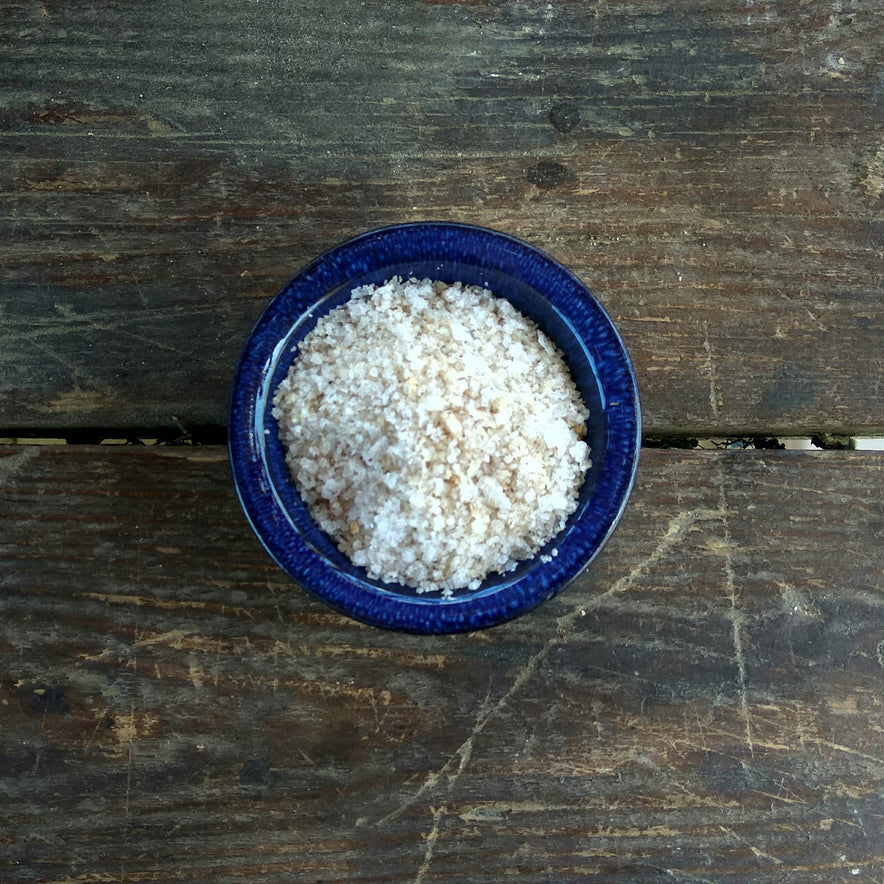 "Porcini" Cretan Sea Salt (Fleur De Sel)
Concentrated with flavor, this finishing salt will bring an intense, earthy element with subtle nutty undertones, and an umami-rich aroma that will add a new layer to any dish. Its mushrooms are delicate in flavor yet vigorous enough to stand out. You'll want to keep this salt within arm's reach, especially if you enjoy French and Italian cuisine.
The crystals that form on the top during the evaporation process of the seawater are known as "Flower of the Salt" (Fleur De Sel) and are hand-harvested from the south shore of Crete. The Cretan sea salt is naturally high in iodine, nutrients, and minerals all of which are essential to our health and body.
Ingredients
Cretan Sea Salt, Porcini Powder
Use
Sprinkle on beef, veal, pork, poultry, fish, rice, potatoes, pasta, polenta, popcorn, soup, cream sauces, tomatoes, dipping oil, rubs. Particularly good in grilled steaks, dry rubs, beef and lamb stews, as well as brown sauces.

Notes
◉ Sea salt blends should be stored in airtight glass containers -in a cool, dark, and dry area- to preserve their flavor.
◉ Depending on how they are stored, the spices in seasoned salts may begin losing their potency and full flavor after 6 months or so. If you want to, you can still use the salt.