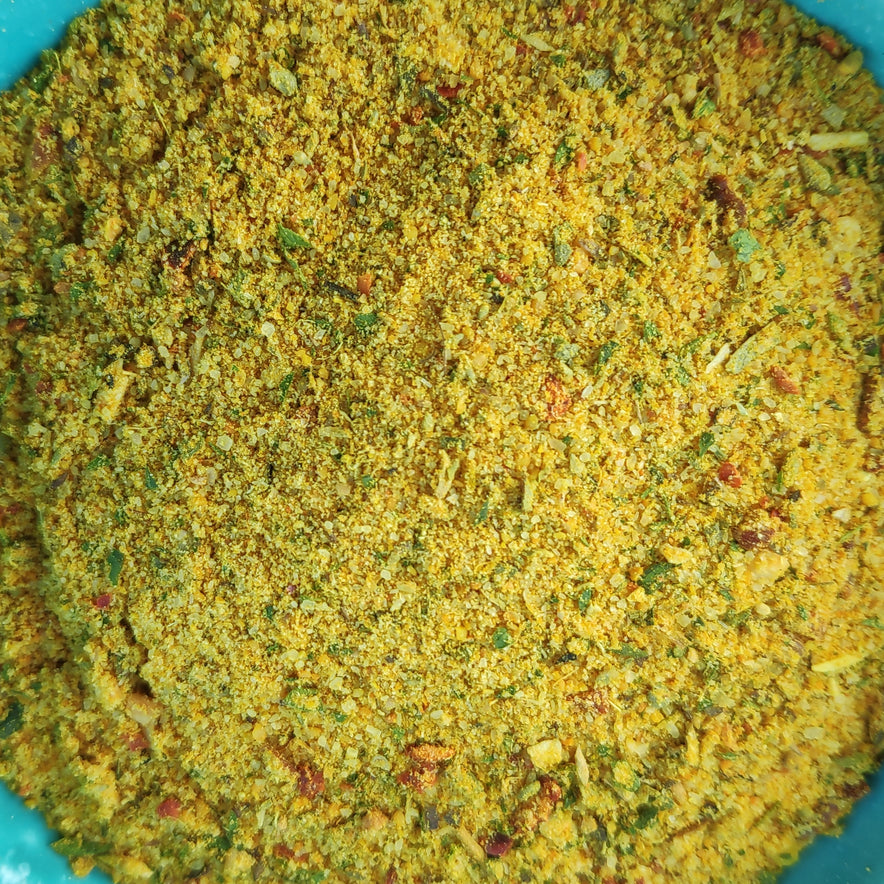 "Potatoes In The Oven" Spice Mix
Whether you are baking, roasting, pan-frying, or boiling your potatoes, this flavor booster spice mix will elevate them to heights never reached before.
Ingredients
Onion, Turmeric, Celery, Mushroom Porcini, Sugar, Laurel, Mustard Seeds, Corn Starch, Ginger, Citric Acid, Maltodextrin, Paprika, Lactic Acid, Monosodium Glutamate, Chili, Parsley, Thyme, Oregano, Oil, Basil
Use
Ideal with any potato-oriented dish, such as baked potatoes, fried potatoes, roasted and oven-baked potatoes. Especially for the latter ones, try adding a little mustard into the spice mixture and massage the potatoes evenly. Also usable with sweet or baby potatoes, cold or hot potato salad, and casserole-cooked potato with tomato sauce.
Notes
◉ Should be stored in airtight glass containers -in a cool, dark, and dry place- to preserve the flavor, texture, and properties.