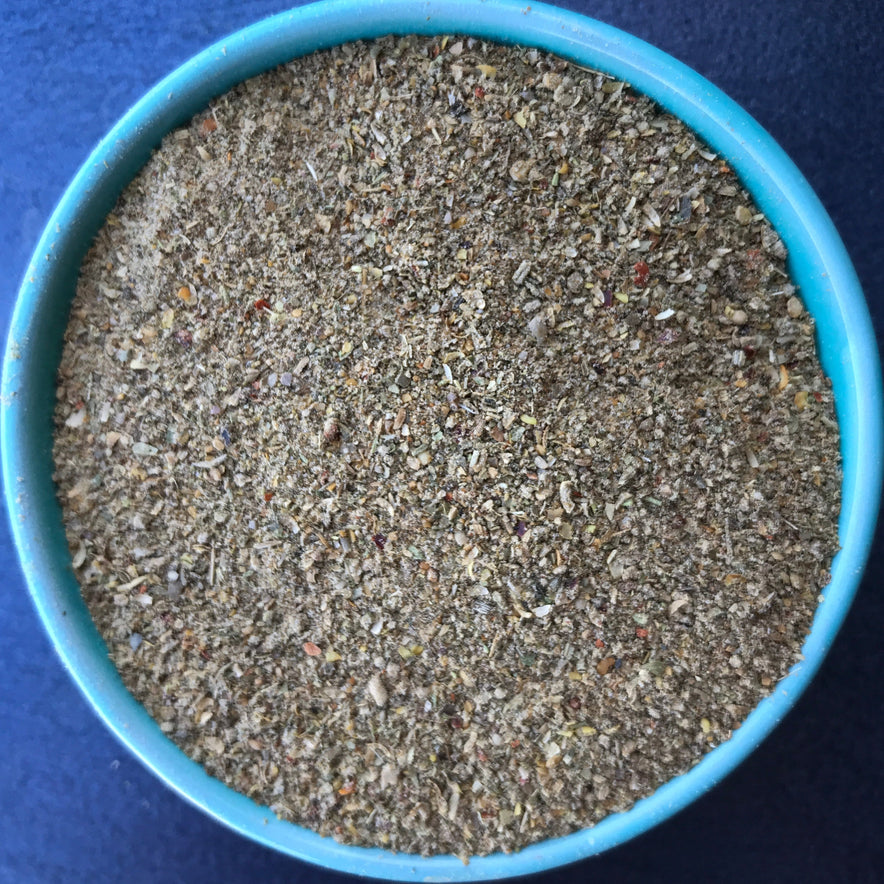 "Potatoes" Spice Mix
This spice blend will take your potatoes to the next level by adding an array of flavors, whether you're baking, roasting, pan-frying, or boiling them. 
Ingredients
Oregano, Salt, Coriander, Mustard Seeds, Chili Flakes, Marjoram, Sage, Rosemary, Cardamom, Parsley, Basil, Maltodextrin, Fennel
Use
Baked potatoes, fried potatoes, roasted potatoes, and oven-baked potatoes are all good choices. Sweet or baby potatoes, cold or hot potato salad and casserole-cooked potato with tomato sauce are all options. A touch of mustard can produce even better results, provided you like it.
Notes
◉ Should be stored in airtight glass containers -in a cool, dark, and dry place- to preserve the flavor, texture, and properties.