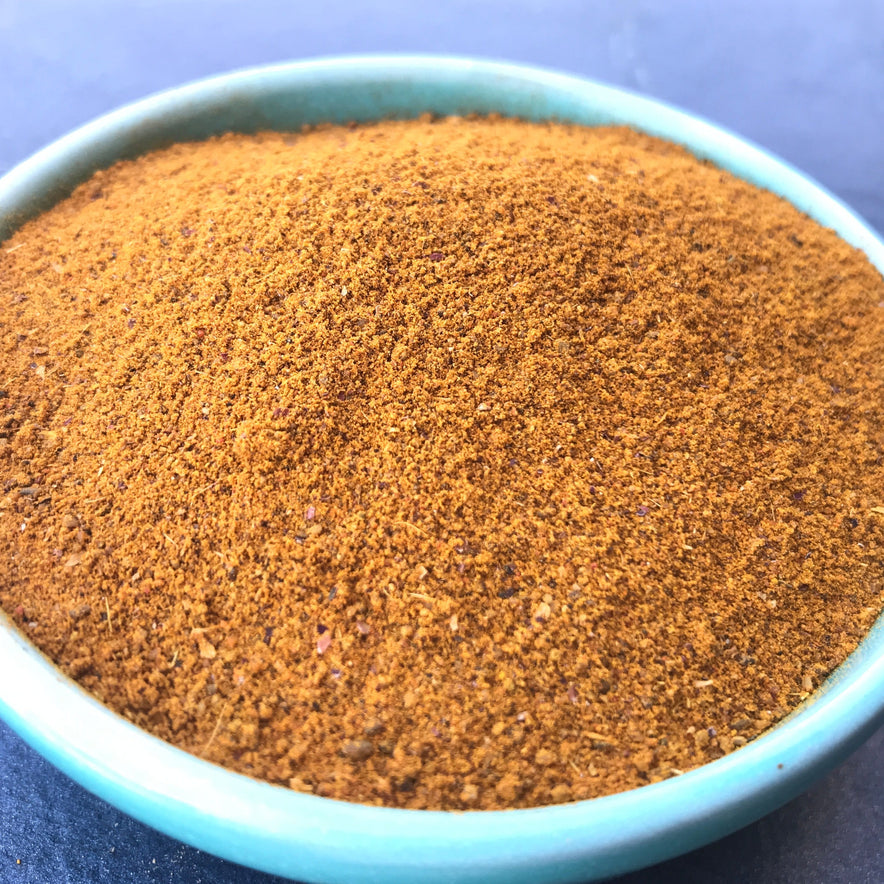 "Ras El Hanout" Spice Mix
Moroccan food is noted for its rich, warm, and sweet fragrant spice combination. "Ras El Hanout" is an Arabic word that signifies "top shelf" at a spice shop. And rightfully so this spice mix bares that name.
Ingredients
Coriander, Paprika, Cumin, Black Pepper, Turmeric, Allspice, Nutmeg, Cloves, Rosebuds, Lavender
Use
Mandatory for the savory pie known as b'stilla.
Use it on steaks, lamb burgers, roast beef, pork, chicken, ribs, roasted vegetables, bison, turkey, lamb patties, meatballs, stews, or soups.
Mix it in with full-fat Greek Yogurt, or sour cream to make a dip for crudités, kebabs, or fried foods.

Notes
◉ Should be stored in airtight glass containers -in a cool, dark, and dry place- to preserve the flavor, texture, and properties.