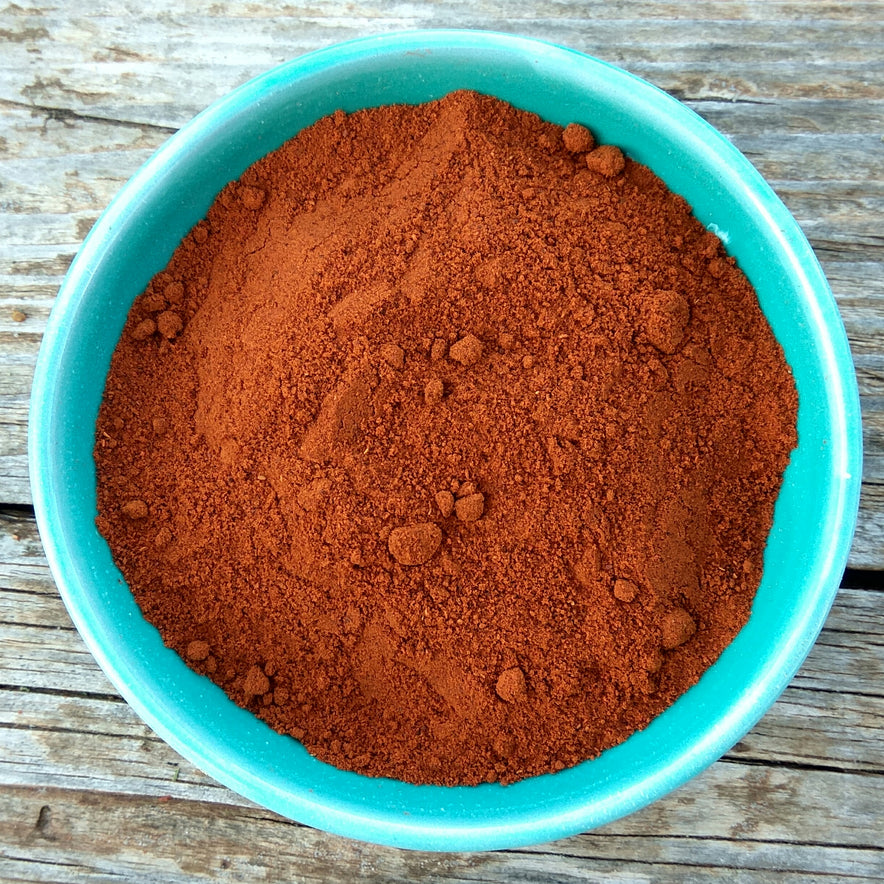 "Smoked" Sweet Paprika Powder
Smoked paprika, made from Greek red sweet peppers, and naturally smoked, is nothing less than a culinary magic trick- adding rich paprika flavor and authentic smoke fragrance to a dish without adding heat! Everybody who tried it, swears by this amazing paprika!
Use
Smoked Paprika is used in dishes with chickpeas, spinach, potatoes, stews, and beans, this adds just the right amount of smoky-sweet flavor and great color. Try using it on beef, chicken, pork, fish, vegetables, potatoes, or barbecue rubs.

Notes
◉ Should be stored in airtight glass containers -in a cool, dark, and dry area- to preserve the flavor, texture, and properties.