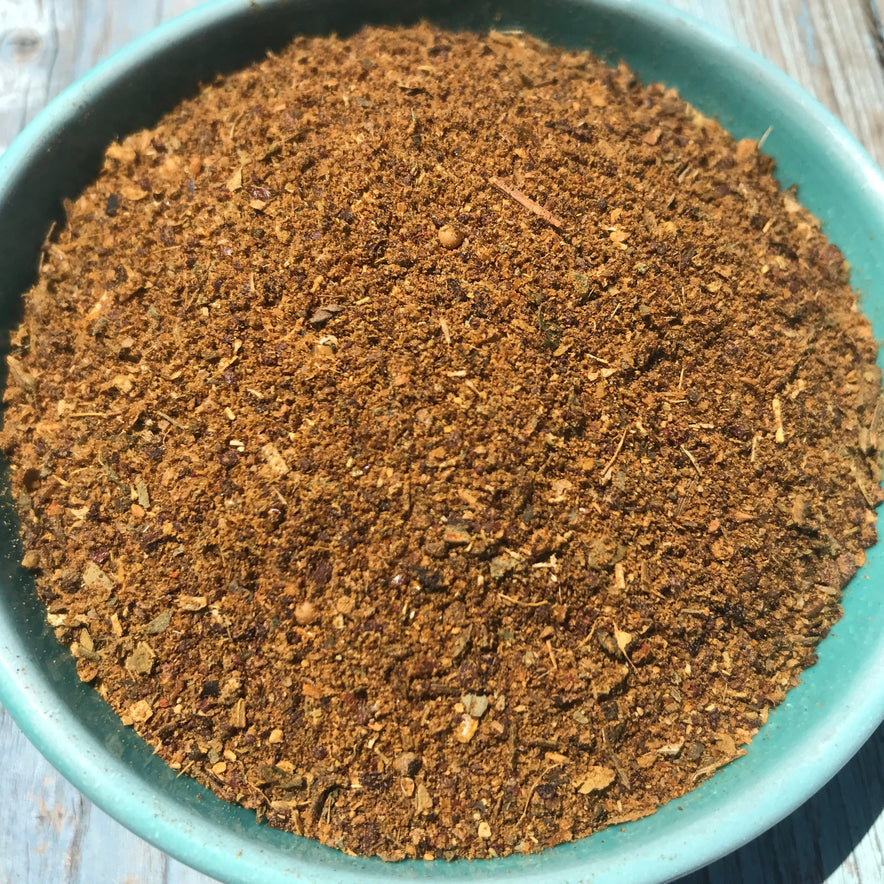 "Soutzoukakia" Meatballs Spice Mix
A fragrant spice mix that will soak through the meat and infuse it with its unique aromas, recreating the traditional "Greek spicy meatballs in tomato sauce" recipe. For a hearty Greek dish, perfect for a big family meal!
Ingredients
Red Sweet Pepper, Coriander, Salt, Mustard Seeds, Sumac, Cumin, Tomato, Onion, Fennel, Juniper, Fenugreek, Nutmeg, Allspice, Laurel, Turmeric, Ginger, Spearmint, Oregano, Garlic, Basil, Marjoram, Magnesium Carbonate, Parsley, Citric Acid
Use
Tailor-made for meatballs, minced meat, and tomato sauces.
Notes
◉ Should be stored in airtight glass containers -in a cool, dark, and dry place- to preserve the flavor, texture, and properties.