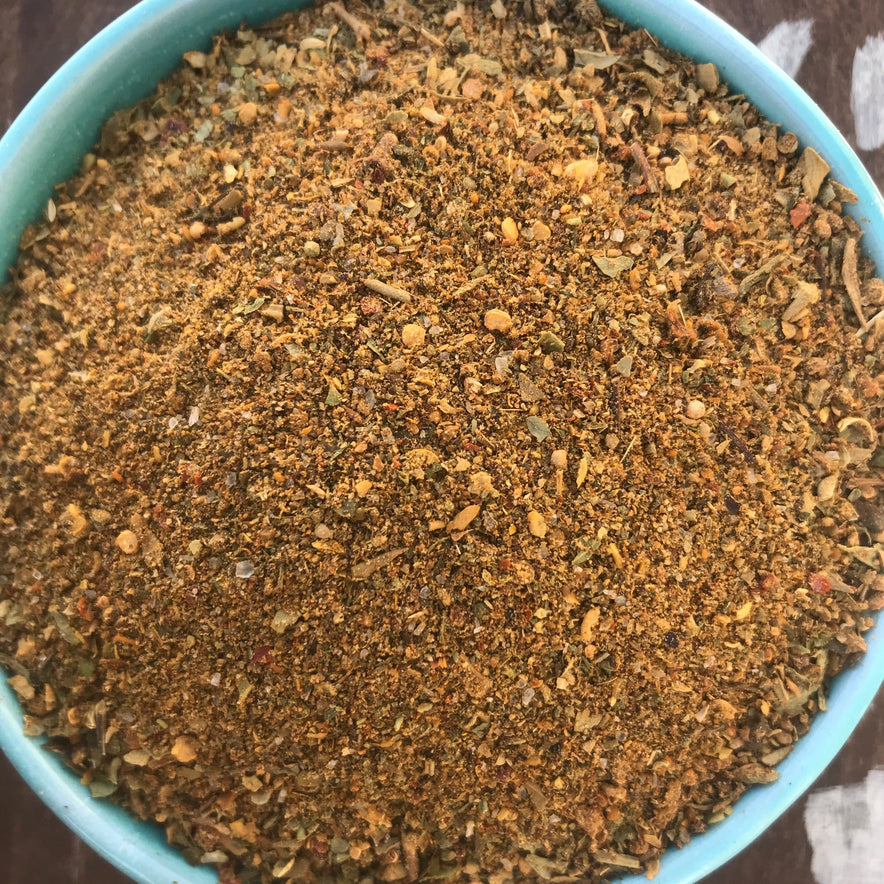 "Souvlaki" Spice Mix
Souvlaki, or souvlakia (plural), is a famous Greek fast food consisting of little skewered pieces of meat or vegetables. Keep some of this delicious and flavorful mixture on hand for when you need to make a quick skewer!
Ingredients
Garlic, Red Sweet Pepper, Juniper, Oregano, Cumin, Tomato, Mustard Seeds, Salt, Spearmint, Rosemary, Laurel, Monosodium Glutamate, Citric Acid
Use
Ideal for homemade souvlaki. Pairs well with Tzatziki sauce.
Adds authentic Greek flavor to chicken, lamb, seafood, vegetables, pita bread, or wraps.
BONUS TIP: Blend the seasoning with olive oil and lemon juice, and marinate your meat of choice for 8 hours before use to add extra layers of flavor and a tasty, juicy crust.
Notes
◉ Should be stored in airtight glass containers -in a cool, dark, and dry place- to preserve the flavor, texture, and properties.