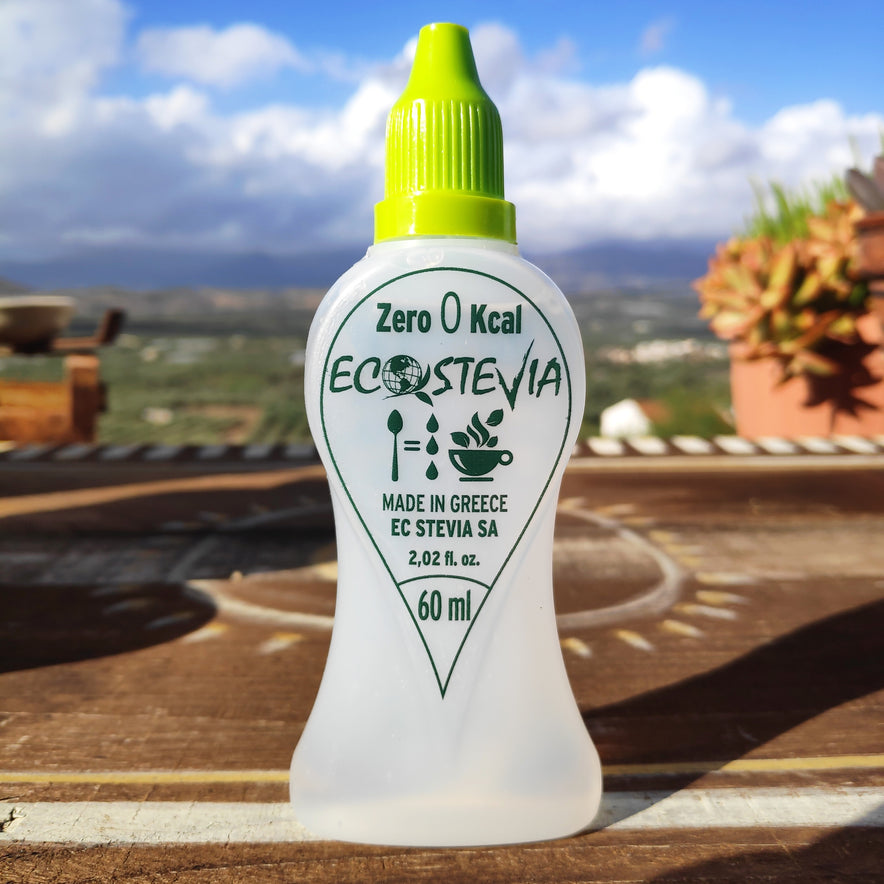 Stevia Liquid Sweetener
Ecostevia can be used as a sweetener instead of sugar. It is prepared with 96% filtered distilled water and does not contain glycerin or other additives. Ideal for coffee, drinks, and juices. It can be used as a sweetener in confectionery, cooking, hot or cold drinks, and sweets that require cooking or baking. It dissolves immediately and sweetens without compromising a healthy diet.
Use
2-3 drops = 1tsp of sugar
Συστατικα: Νερο, Γλυκοζιτες σταβιολης, RA 98% Οργανικης προελευσης απο την Παραγουαη, Σουκραλοζη, Κιτρικο οξυ, Σορβικο καλιο.
Components: Water, USDA Organic Steviol Glycosides, Sucralose, Citric Acid, Potassium Sorbate

Notes
◉ 100% Natural sweetener.
◉ Can be used for hot and cold beverages as well as in baking sweets.