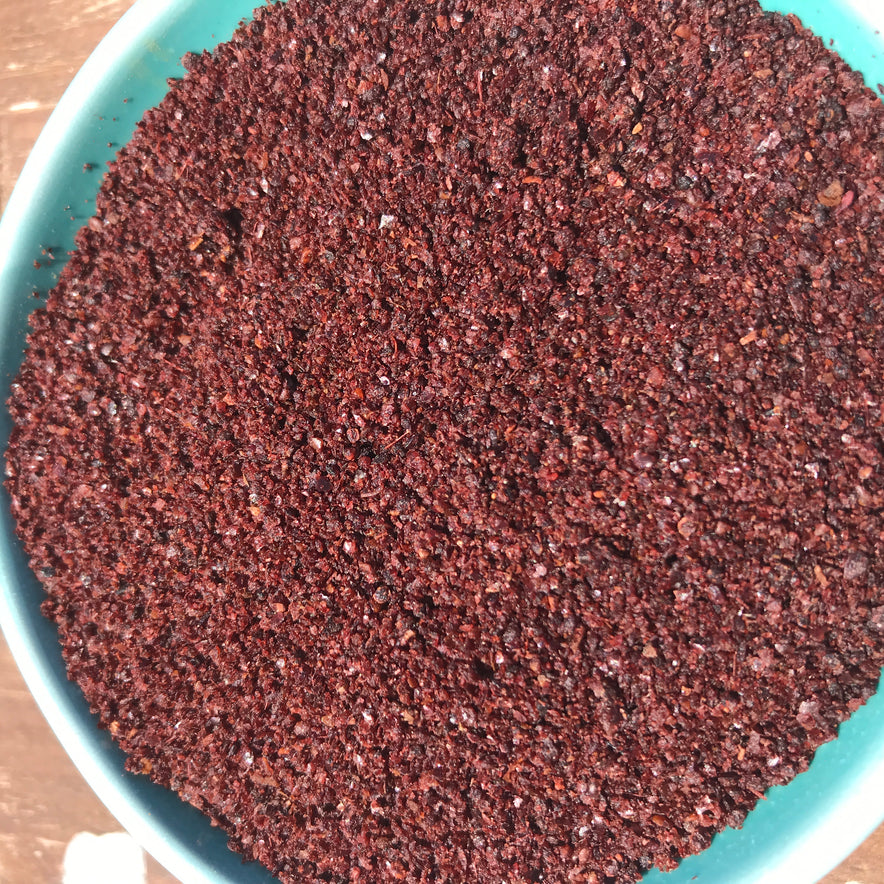 Sumac Powder (Rhus Coriaria)
Ground sumac is a dark red-burgundy color.
Sumac has a tart flavor that is very nice sprinkled on fish, chicken, over salad dressings, rice pilaf, or over raw onions. Try substituting in any dish on which you might squeeze fresh lemon juice. If you enjoy hummus, try topping it with a sprinkling of sumac. It's delightful!