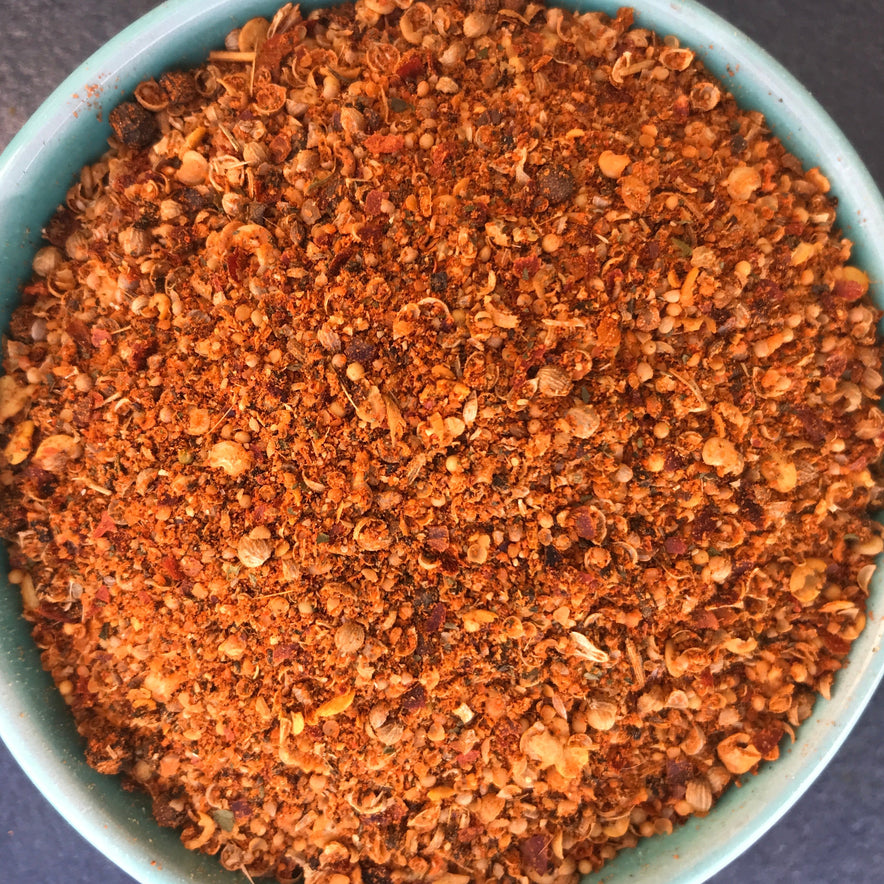 "Thessaloniki" Old Traditional Spice Mix
A natural spice blend with a perfect balance between pepper, paprika, onion, sugar, and mustard, delicious taste, slightly spicy flavored, tailor-made for BBQ.
Ingredients
Mustard Seeds, Black Pepper, Chili Flakes, Sweet Paprika, Garlic, Coriander, Cumin
Use
Perfect for marinating chicken, and turkey for a BBQ.
Great with pork, beef, and grilled lamb, in stews, ragouts, and also in oven-baked vegetables.
Notes
◉ Should be stored in airtight glass containers -in a cool, dark, and dry place- to preserve the flavor, texture, and properties.