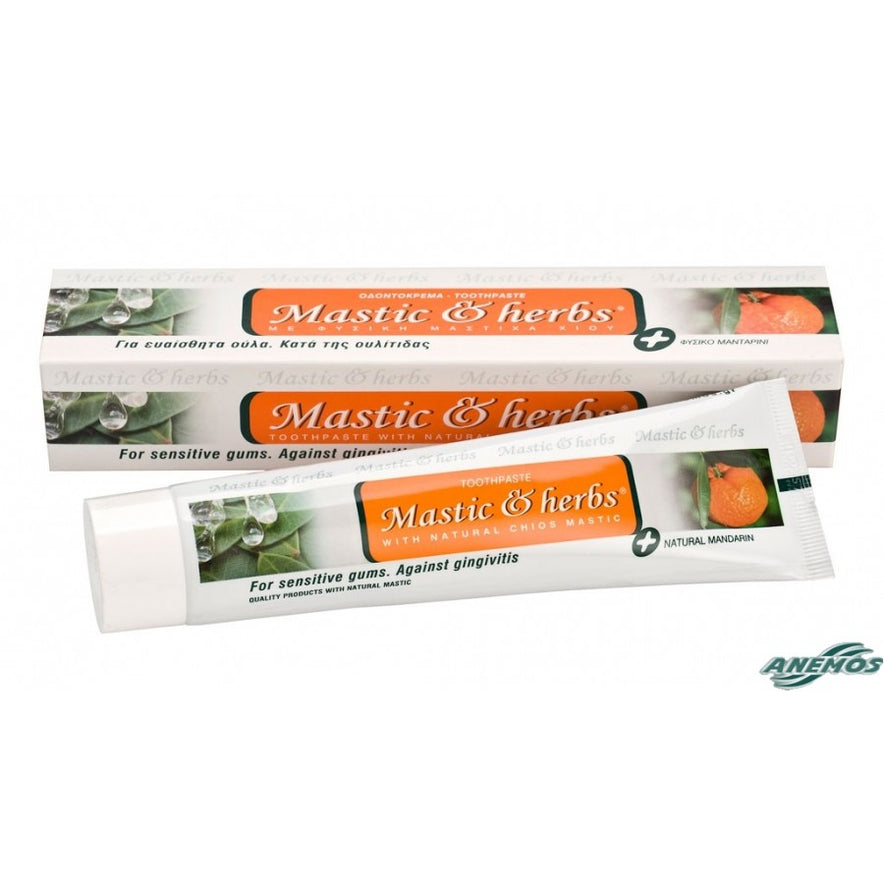 Toothpaste with Mastic & Mandarin
Toothpaste for sensitive gums, with Μastic Οil and the pleasant fruity taste of Mandarin. Effectively fights gingivitis, and strengthens the gums for strong and healthy teeth! With its fruity taste, it is also ideal for children. Suitable for homeopathy.
By ANEMOS, a Greek business located in Chios, producing all-natural, handcrafted, mastic-related products. With a deep tradition and long experience in Mastic growing, they encapsulate the essence of pure Mastic in a variety of exceptionally high-quality products while being efficient enough to offer the highest Value-For-Money rate in their field. That and "Being a pioneer and not an imitator" are the 2 pillars they're based on.
In order to minimize their environmental impact, ANEMOS optimized waste efficiency during production.