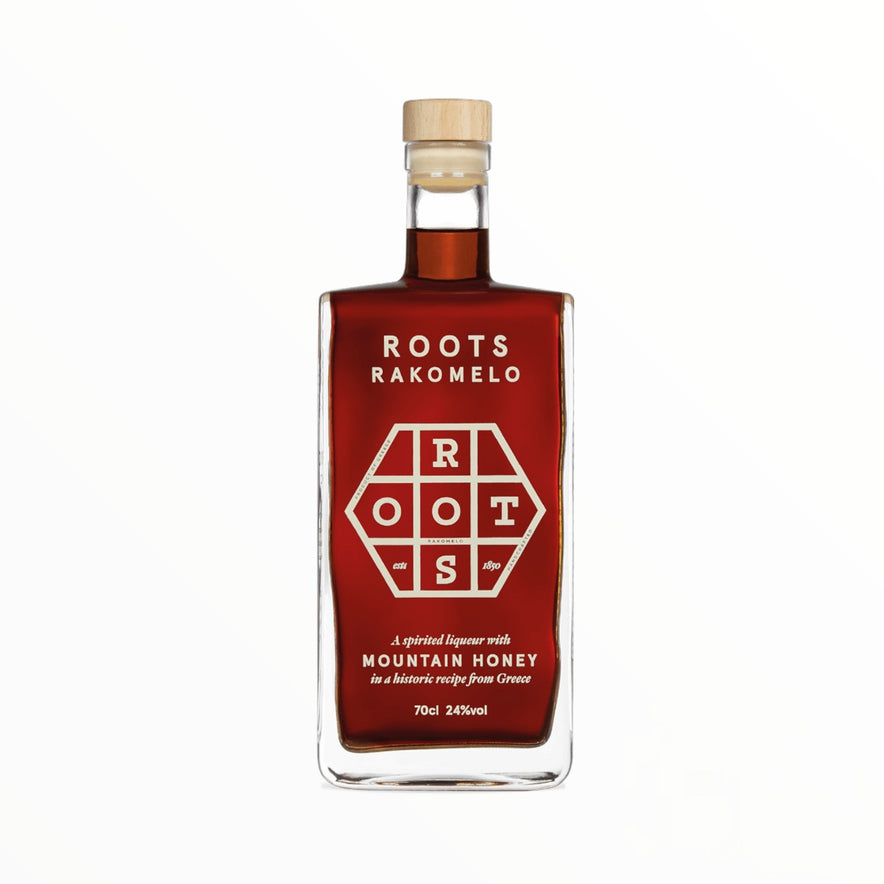 Traditional Rakomelo
A centuries-old recipe of a soothing Raki brew with mountain honey and spices from the Aegean Islands.

Locals on the Aegean islands throughout the centuries used to warm up Raki (grape pomace distillate; grappa) and add honey, as a warm treat, a winter remedy to share among friends.
Strong and flamboyant, fruity and slightly nutty smell with a noticeable spirity entourage. Naturally sweet, honey, and spirited taste. The subtle presence of spices with a very rich and delicate mouthfeel.

Use
Enjoy hot off the stove with orange and clove.

By ROOTS, a Greek brand of the finest-quality, hand-crafted luxury liqueurs that revives historic recipes with a rich heritage and "going back to the roots", only using natural Greek ingredients. Served at some of the world's top bars or at your local liquor shop.