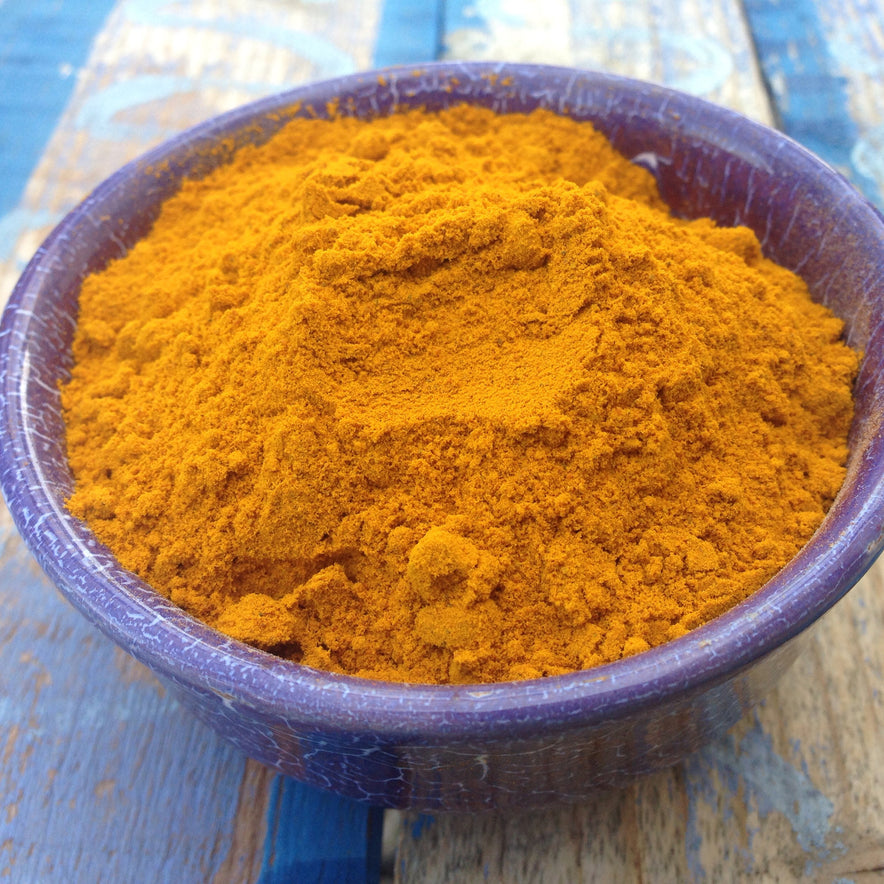 Turmeric Powder | Organic (Curcuma Longa)
Turmeric is derived from the Curcuma longa plant, which is native to India, Southeast Asia, and Central America. It belongs to the ginger family. This plant's dried root is crushed into a bright yellow powder, earning it the moniker golden spice.
Turmeric's core aspect, curcumin, is responsible for many of its beneficial properties. It has a long history of usage, especially in Ayurvedic and other medicinal uses.
The health advantages vary from preventing blood clots and depression to reducing inflammation, improving skin health, lowering cholesterol, and more.
Use
Traditionally used in curries and Indian spice blends, it adds a fantastic taste to soups, egg dishes, fish and seafood, lentils, vegetarian cookery, beans, basting liquids, chicken, mustard blends, sauces, and the "Golden Milk" (turmeric tea).
BONUS TIP: To get the most out of the curcumin, combine it with black pepper and a source of healthy fats like olive or coconut oil.
Notes
◉ Spices should be stored in airtight glass containers -in a cool, dark, and dry area- to preserve their flavor.