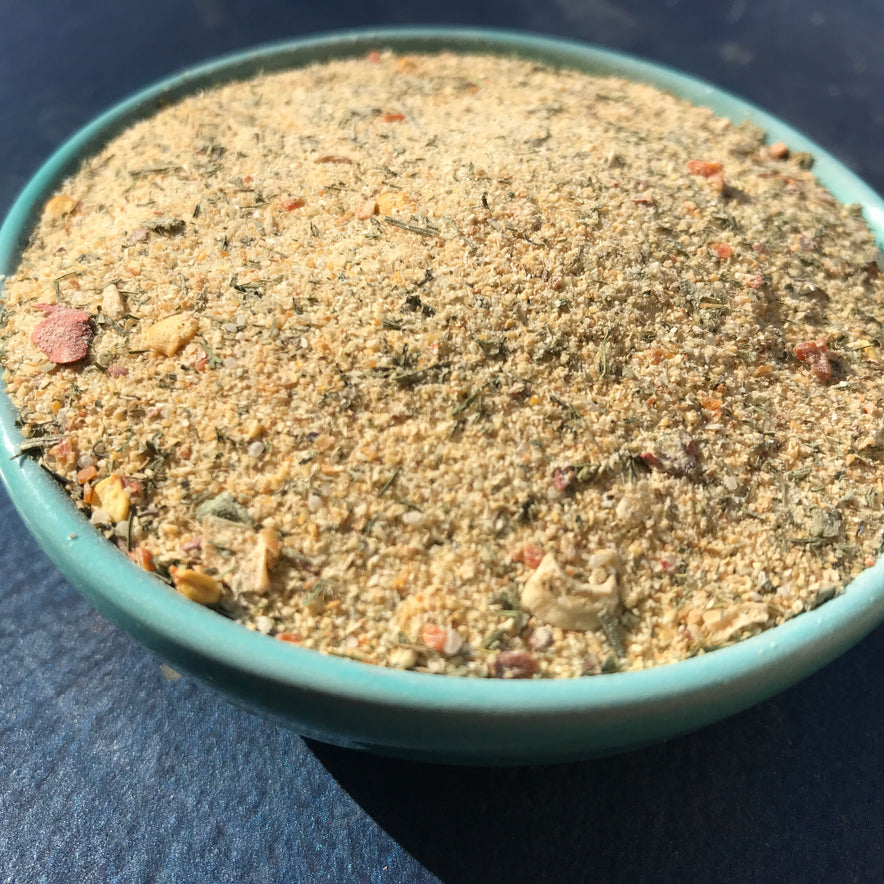 "Tzatziki" Spice Mix
Typically served cold, this dish, made with Greek yogurt, is a traditional appetizer often served with grilled meats (kebab, souvlaki, gyros), Greek pita bread, baked/fried potatoes, or as a refreshing dip/sauce for vegetables.
Ingredients
Garlic, Salt, Dill, Carrot Flakes, Onion, Black Pepper, Red Sweet Pepper, Parsley, Magnesium Carbonate
Use
"THE" Recipe for "Tzatziki" Dip

1 cup (250-300g) of Greek Yogurt (Strained yogurt)
1 medium cucumber
3 tbsp olive oil
1,5 - 2 tsp of "Tzatziki" seasoning
       Directions

Peel the cucumber, cut lengthwise in half, and remove the seeds with a spoon. Grate it with a cheese grater (large blades). 
Put the cucumber in a bowl. Add a pinch of salt and 1 tbsp of white wine vinegar. Mix and set aside for 5 to 10 minutes.
Combine the yogurt, "Tzatziki" seasoning, 2 tbsp white wine vinegar, and 3 tbsp of olive oil. Mix until it is combined and creamy. 
Squeeze the cucumber with your hands to release any remaining liquid. Discard the liquid and add the cucumber to the yogurt mixture.
Stir the cucumber into the mixture, cover the bowl and let it sit in the refrigerator for at least 20 to 30 minutes. 
Notes
◉ Should be stored in airtight glass containers -in a cool, dark, and dry place- to preserve the flavor, texture, and properties.