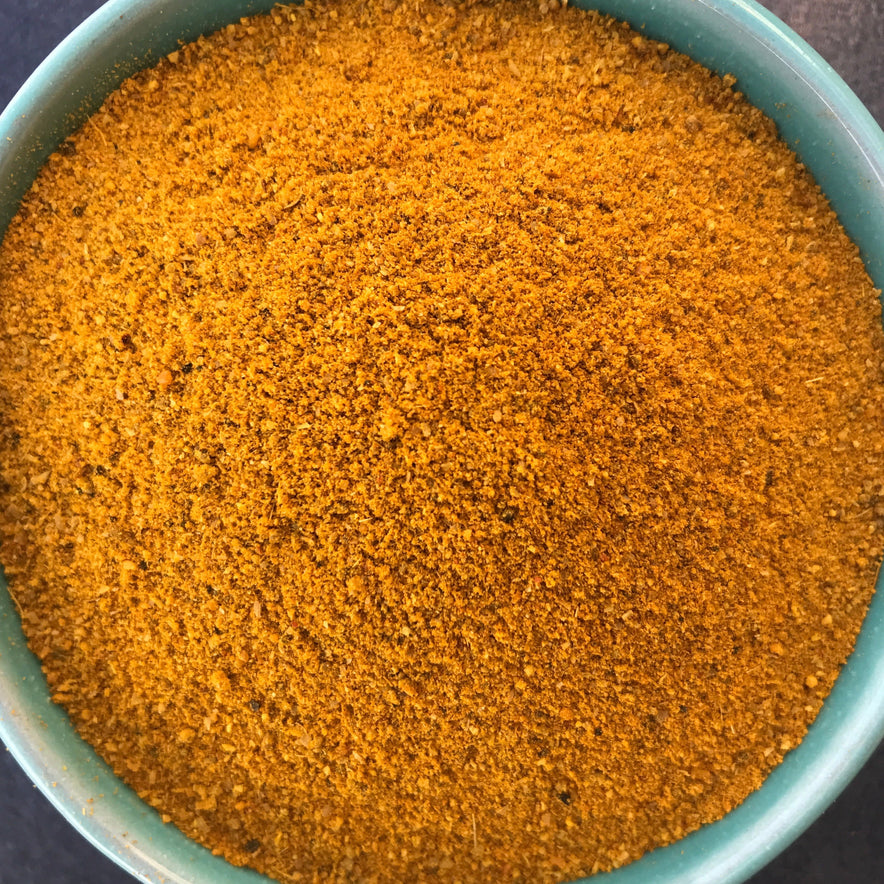 "Vindaloo Curry" Spice Mix
This Goan-inspired spice blend provides just the appropriate amount of heat while highlighting the tastes of freshly roasted and ground spices. A famous dish in Goa, India's Malabar Coast, a tiny state lying in the midst of the country's Malabar Coast.
Ingredients: Coriander, Turmeric, Chili, Cumin, Fenugreek, Garlic, Ginger, Black Pepper, Onion, Celery
Use
For Lamb, chicken, pork, and beef. Marinate meats in a paste of vinegar, oil, onions, garlic, ginger, and Vindaloo spices. Use it as a base for building your own curry with tomatoes, onions, garlic, and your choice of meat and vegetables.
Notes
◉ Should be stored in airtight glass containers -in a cool, dark, and dry place- to preserve the flavor, texture, and properties.