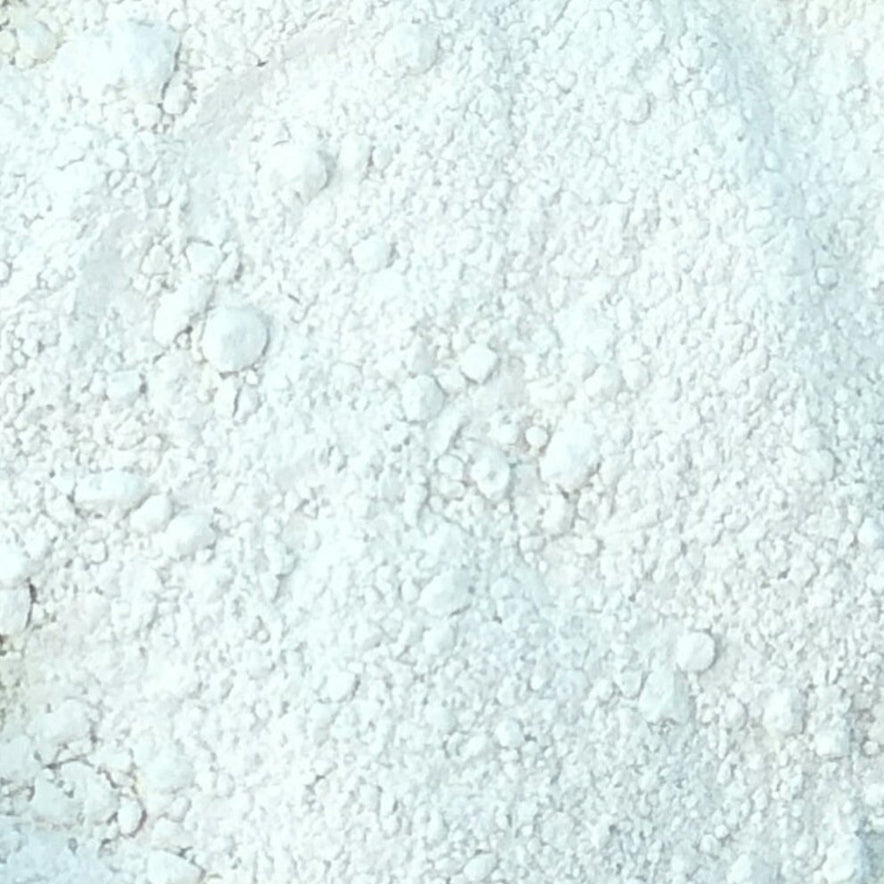 White Clay Powder
High in minerals, clay conditions the skin and draws out impurities from deep within. It helps keep your skin fresh and toned, and relieves skin congestion, spots, inflammation, fatty deposits, and moisturizes dry skin.
In its natural dried form can be used as a poultice for application to muscles, joints, sprains, ulcers, abscesses, wounds, infections, burns, skin problems, etc.

To Prepare A Poultice: Pour the required quantity of Illite into a large glass bowl. Cover with water (1 - 2 cm) mix with a wooden spoon and allow up to 2 hours for the clay to absorb the water. Mix to a smooth paste. Spread 1 - 2 cm of paste onto a piece of gauze. Apply directly to the affected area, gauze uppermost, securing with a bandage. Leave in place for up to 2 hours but do not allow the paste to dry. Discard the poultice and re-apply a fresh one if required.

Mineral Baths: Add a large handful of dried green clay to a deep bath to soften the skin & detoxify the body. You may also include Epsom salts. 

Hair Mask: Make a paste using clay, and then apply it to your scalp and roots. Let it sit on your hair for about five minutes before rinsing well and conditioning.

Face Mask: To prepare a deep cleansing beauty face mask, mix with some rose water and apply a thin layer of the paste to your entire face. Leave for 10 - 15 minutes before rinsing with warm water.