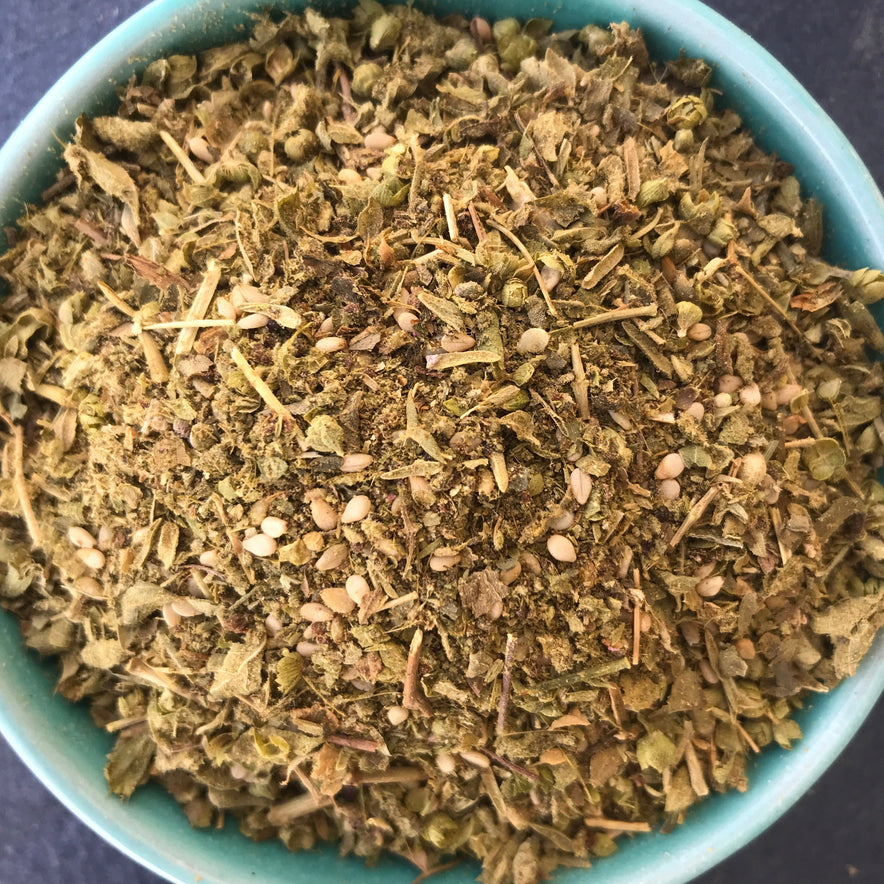 "Za'atar" Spice Mix
A Middle Eastern spice mixture from a plethora of aromatic herbs that literally means "wild thyme" in Arabic that can be used in a variety of ways. When you're seeking a spice blend that's earthy, savory, and tangy all in one, give it a try.
Ingredients
Lemon Peel, Oregano, Basil, Thyme, Savory, Marjoram, Sumac, Sesame
Use
It is often mixed with olive oil and spread on bread which is then baked. Za'atar also serves as a seasoning to sprinkle on vegetables, salads, meatballs, or kebabs.

Notes
◉ Should be stored in airtight glass containers -in a cool, dark, and dry place- to preserve the flavor, texture, and properties.