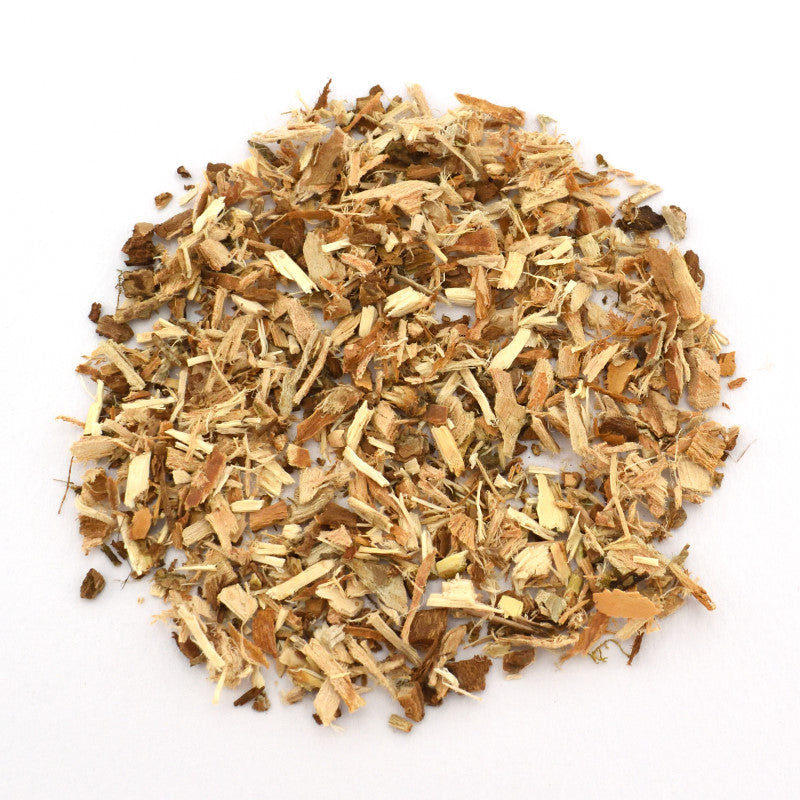 Slippery Elm (Ulmus Rubra)
Slippery elm is a medium-sized tree native to North America that contains bark that is used to make supplements and medicine.
The bark contains mucilage, a substance that becomes a slick gel when mixed with water. This mucilage coats and soothes the mouth, throat, stomach and intestines, making it ideal for sore throat, cough, gastroesophageal reflux disease (GERD), Crohn's disease, ulcerative colitis, irritable bowel syndrome (IBS), diverticulitis and diarrhea.
It's even been used to heal wounds, relieve the flu or common cold, treat infected and swollen glands, and to wash and heal sore eyes.
Diarrhea (in humans and pets): treatment by ingestion of capsules, tablets, tea, tincture, and extracts
Cough (humans and cats): treatment by lozenges, tea, tincture, and extracts
Acid reflux: treatment by tea, and extracts
Constipation (pets, especially cats): treatment by powder or extract added to food
External skin conditions (humans and pets): treatment by shampoo or topical cream infused with extract.


Recommended Dosage
◉ 1-3 teaspoons of loose tea (or 3g up to 3 times) daily. If more than one herbal mixture is consumed at the same period of time, reduce the amount of tea accordingly.
◉ When herbs are used for an extended period of time, it is suggested to consume a herbal remedy with a ratio of 3 to 1. For example:
- If you choose to take it for 3 weeks, have a one-week pause.
- If it is taken for a 30-day period, have a 10-day pause.
That does not apply to herbs and fruits that have a laxative effect.

Notes
◉ Should be stored in airtight glass containers -in a cool, dark, and dry place- to preserve the flavor, texture, and properties.
◉ Before adding a new herbal remedy or supplement to your daily routine, you should consult with a medical doctor or holistic health practitioner. 
Herbal Tea Brewing Instructions
Heat the water to just the point when it starts to boil.
Add 1 teaspoon of loose tea, to a

 

tea infuser

 

or

 

tea bag, for every 180ml - 240ml of water.
Pour the heated water (right off the boil) over the tea, cover your cup, and steep for 7-10 minutes or longer.
Follow these additional steps to make the perfect cup of tea!