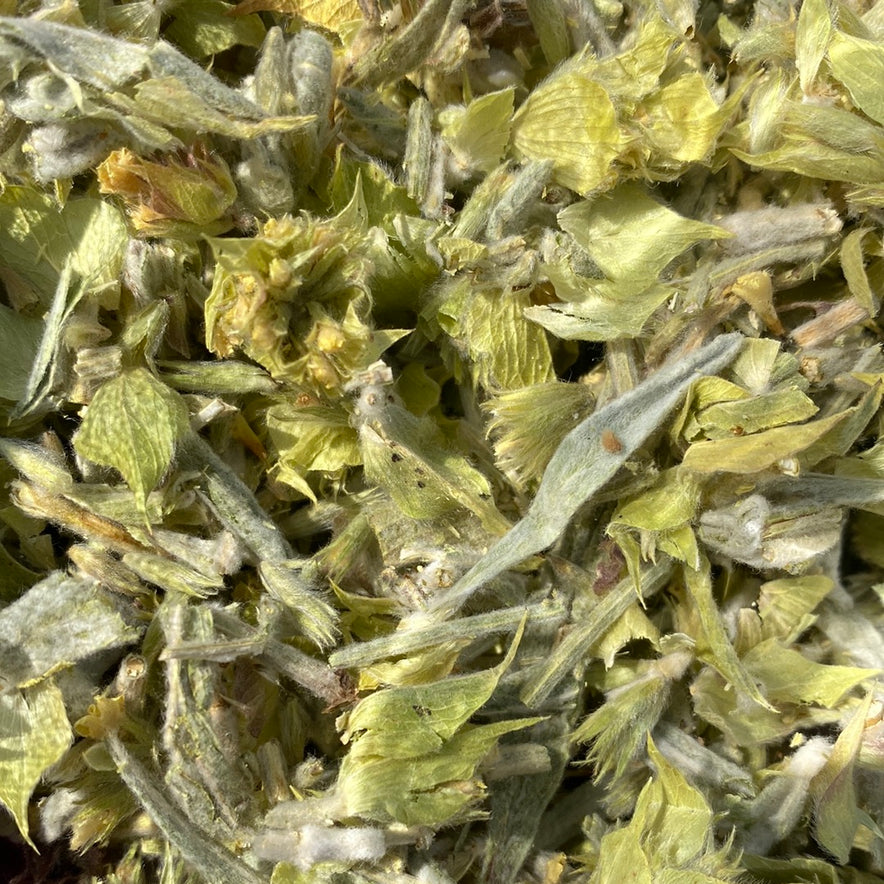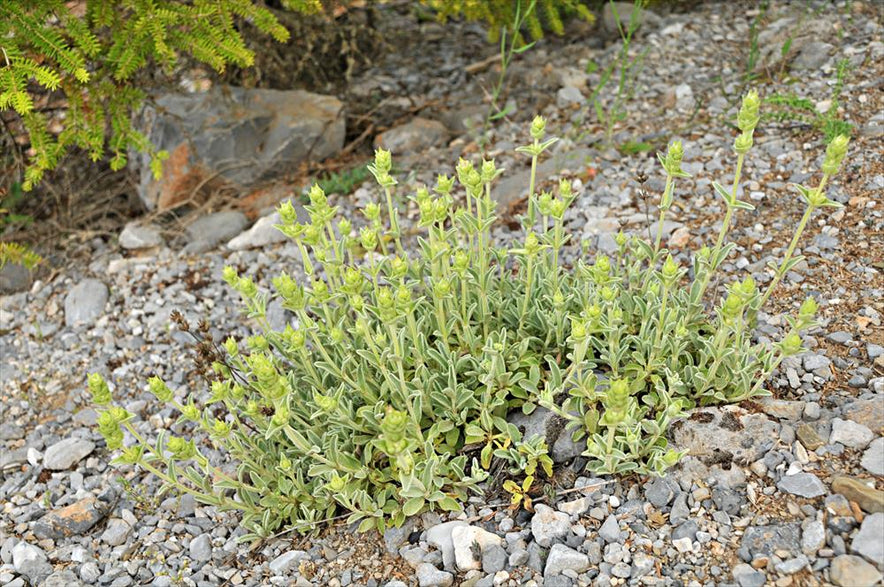 Taygetus Greek Mountain Tea (Sideritis Clandestina)
Sideritis Clandestina is endemic in the Peloponnesian mountain of Tyagetus in altitudes over 1000m. 
In several studies of human cells with severe oxidative stress, the antioxidant effectiveness of mountain teas is far superior to that of other teas. It is considered a tonic for the human body and the immune system since it is a treatment for the common cold. It also boosts the digestive system, relieving indigestion and stomach pain. 
Moreover, it is rich in iron and it is suggested to be taken with a big squeeze of lemon, as the vitamin C in lemon helps the human body to absorb iron more effectively.  
Lastly, it is considered to have anti-stress properties, as well as it strengthens the heart. 
Recommended Dosage
◉ 1-3 teaspoons of loose tea (or 3g up to 3 times) daily. If more than one herbal mixture is consumed at the same period of time, reduce the amount of tea accordingly.
◉ When herbs are used for an extended period of time, it is suggested to consume a herbal remedy with a ratio of 3 to 1. For example:
- If you choose to take it for 3 weeks, have a one-week pause.
- If it is taken for a 30-day period, have a 10-day pause.
That does not apply to herbs and fruits that have a laxative effect.
Notes
◉ Should be stored in airtight glass containers -in a cool, dark, and dry place- to preserve the flavor, texture, and properties.
◉ Before adding a new herbal remedy or supplement to your daily routine, you should consult with a medical doctor or holistic health practitioner. 
Herbal Tea Brewing Instructions
Heat the water to just the point when it starts to boil (95 Celsius)
Add 1 teaspoon of loose tea, to a

 

tea infuser

 

or

 

tea bag, for every 180ml - 240ml of water.
Pour the heated water (right off the boil) over the tea, cover your cup, and steep for 4-5 minutes or longer.
Follow these additional steps to make the perfect cup of tea!